There's more to bracket betting than just picking a team and rolling the dice. Bracketology, as it's known, consists of hours, days and in some cases even weeks of preparation in order to strengthen your chances of coming out on top when all is said and done. There are a few tips to keep in mind when betting on major tournaments, whether it's March Madness, the World Cup or the European Championships. [+]
In our Learn to Earn video series, we'll show you a few examples of some betting options and how to take advantage of them.
Tournament Bracketology Tips
Bracket wagering attracts not only hardcore sports bettors, but also casual fans to put their money on different tournaments.
Of course, with any bet, there's some luck involved. However, picking a team based on the color of their uniforms, a school's mascot or even because a player on the team is good looking, will only get you so far.
In March Madness for instance, it can be difficult to break down every one of the 68 teams that are entered into the tournament each year. But keep in mind a 16th seed has never defeated a No. 1-ranked school. Only six percent of No. 2 seeds have ever been eliminated in the opening round. As tempting as it may be to put your money on the Cinderella teams, it's probably best to avoid taking long shot schools to upset powerhouse programs such as Villanova, Kansas, Duke and Kentucky.
If you emjoy this episode of Learn to Earn, have a look at the rest of our segments on our YouTube channel.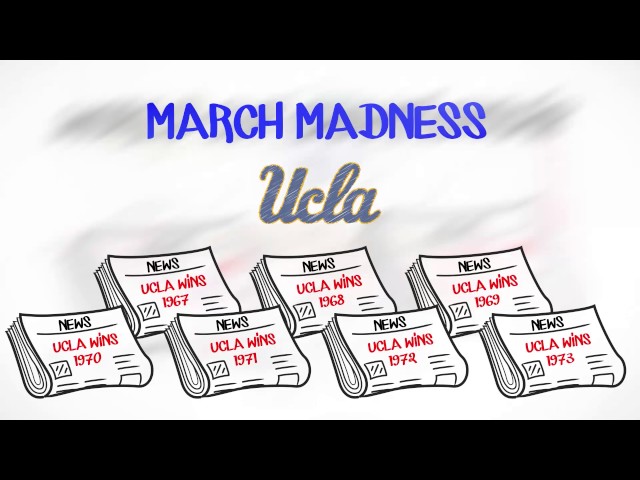 Bracket Betting
If you're considering a dark horse in the NCAA Tournament, a safer bet is taking a seventh, eighth or ninth seed. We've seen instances in the past where a team in this range has made it to the final or even won the NCAA Tournament championship. In 2014, the seventh-ranked UConn Huskies defeated the No. 8 Kentucky Wildcats after both clubs knocked off top seeds in the Final Four.
It's also rare for a school to win back-to-back crowns — it's only been done three times, including the UCLA Bruins who captured the title seven straight times from 1967 to 1972. Otherwise, only the Duke Blue Devils and Florida Gators have gone back-to-back.
We've all heard the term "Bracket Busters." It's used when an underdog takes down a tournament giant. We witnessed this during the 2014 World Cup when Italy, who won the tournament in 2006, failed to make it out of the group stage, leaving many brackets busted and unable to repair — especially if anyone had the Azzurri going the distance.
There's a reason some websites offer million-dollar prizes for perfect brackets — they rarely happen. In fact, some believe putting together a perfect NCAA Tournament bracket is actually a 1 in 9.2 quintillion chance. That's right, quintillion.
Ready to embark on your bracket-betting journey? First take a look at some of these leading online sportsbooks to help make your wagering decisions a little easier.