Brad Marchand has one of the biggest mouths in hockey, but the Bruins' agitator knows how to back it up on the scoresheet as well. Known around the NHL as the Little Ball of Hate, Marchand has blossomed from an every day pest on the ice to one of the best goal scorers in the league. Drafted in the third round (71st overall) in 2006,the Bruins knew they were getting a talented player that could impact the result of an important game. What they may not have known is the fact Marchand is growing into a legitimate 40-goal scorer. [+]
Although he's yet to hit that milestone, Marchand has come extremely close to joining the 40-goal club. In 2016-17, the five-foot-nine forward netted 39 goals and the year prior scored 37. At this rate, it's only a matter of time before Marchand contends for a Rocket Richard Trophy.
Known for being a feisty player, Marchand has cleaned up his act. Well, somewhat. Being deemed a repeat offender by the NHL's Department of Player Safety, Marchand continues to walk a fine disciplinary line. Anything borderline to a questionable play — anything from a check to the head or a slewfoot — Marchand will more than likely be called to the carpet for a possible suspension.
This is critical to know before putting your money on Marchand, who often misses games throughout the season due to lengthy suspensions.
Many believed the Bruins were on the decline after losing key pieces such as star centre Tyler Seguin and young blue-liner Dougie Hamilton — both to blockbuster deals.
However Marchand's play over the last couple of years has not only kept the Bruins in the playoff race, it's also made the club legitimate Stanley Cup contenders.
Let's not forget it was just six short years ago the last time Boston snapped a long Stanley Cup drought, winning its first championship since 1972. Marchand was fortunate enough to get a taste of that success in his second season in the NHL.
Brad Marchand Stats
For those that thought Marchand's 2015-16 season was an anomaly, the Bruins' star forward proved his critics wrong.
Marchand completed the 2016 campaign with 37 goals and 60 points in 77 games played — an offensive breakthrough for the young agitator. He followed that remarkable season with an 85-point campaign in 2017, which consisted of 39 goals and 46 assists.
This is just the tip of the iceberg for Marchand, who led the NHL in scoring at one point during the 2016-17 season.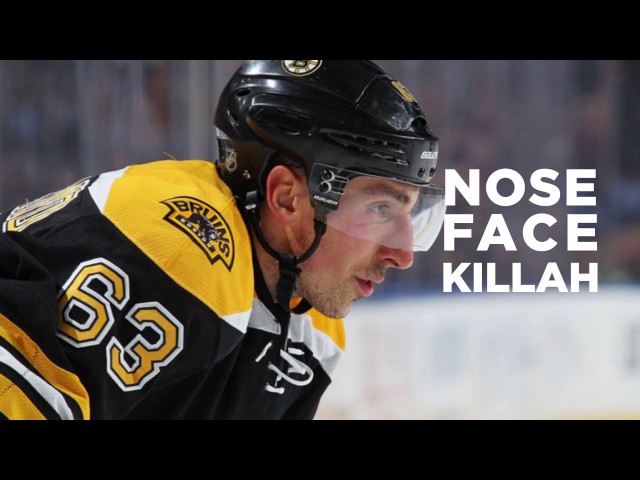 Who Is Your Idol And Why?
Every sport has several superstar athletes — players that can impact a game with one shot.
Brad Marchand is becoming that type of player for the Boston Bruins and he proved that in 2017 when he scored eight game-winning goals for the club.
As good as Marchand has been offensively, his impact at both ends of the ice makes him a valuable commodity and a player to back in the future.
So, who's your guy?
Sidney Crosby is entering the prime of his career and with two Stanley Cup championships already under his belt, he'll be eager to add a third to his collection before his career is over.
Tell us who your guy is and why by visiting www.facebook.com/beabetterbettor.