When Ottawa Senators forward Clarke MacCarthur took a punishing body check to the head during a training camp scrimmage game, many thought that would be the end of his days in the National Hockey League. Four concussions in 21 months isn't exactly an easy thing to overcome, unless of course your name is Clarke MacCarthur. After playing just four games during the 2015-16 season, the crafty forward defied all odds and made his return to the ice following an 18-month absence.
Clarke MacArthur – The Guy
MacArthur's career began with the Buffalo Sabres, playing just 19 games in his first season in the NHL. The following season he split time between the NHL and the Sabres' American Hockey League affiliate Rochester Americans. After a few average seasons in Buffalo, MacArthur was dealt to the Atlanta Thrashers. An unrestricted free agent, MacArthur's next home would be in Toronto, where he helped the Leafs reach the playoffs in 2013 during the lockout-shortened season.
This is also where MacArthur established himself as a legitimate 20-plus goal guy — netting 20 or more goals twice in a Leafs' uniform.
The Leafs opted to part ways with MacArthur, paving the way for the Lloydminster, Alta. native to ink a deal with the provincial rival Senators.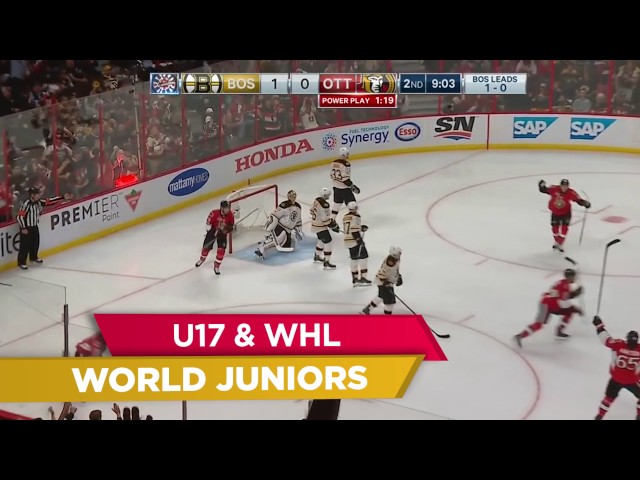 Clarke MacArthur's Concussions
MacArthur's first brush with concussion problems came on Feb 16, 2015 when he collided with goaltender Robin Lehner. Just under eight months later, the Senators announced MacArthur had suffered yet another concussion against the Columbus Blue Jackets, putting his playing career in serious jeopardy.
Despite the uncertainty, MacArthur made another return to the ice in the fall of 2016. It was during a training camp scrimmage that many believed MacArthur's career would be finished for good. He took a brutal check from defenseman Patrick Sieloff — a career AHLer.
The 2016-17 was a write-off according to doctors, who would not clear MacArthur to play despite resistance from the veteran. MacArthur shocked the hockey world by making an improbable comeback for Ottawa's final four regular-season games and joined the club for a Stanley Cup run.
MacArthur's long journey back was sealed when he scoring the series-winning goal in Ottawa's 3-2 overtime victory over the Boston Bruins in the first round.
MacArthur is not a superstar scorer by any stretch of the imagination. However, his persistence, perseverance and determination over the years has made him a valuable commodity for the Senators and is a player bettors should confidently put their money on moving forward.
Is he still capable of scoring 20 or more goals per season? Indeed he is.
MacArthur will be a key piece for the Senators for years to come under head coach Guy Boucher's system That's what makes him the guy to back on a nightly basis.