Betting with your heart can be detrimental when putting a bundle of cash down on a specific team. Often bettors don't want to put in the extra work it takes to improve their chances of coming out on top. In many cases, it's usually convenient to just place wagers on the club you know best — typically a favorite team. For a Los Angeles Rams fan, it was no secret that pouring a bunch of money on a team that finished 4-12 and placed second last in the NFL, just ahead of league-worst San Francisco 49ers, was not a very bright idea. [+]
The Rams scored the least amount of points for while surrendering nearly the most against in 2016 — a key stat that would have kept even the Rams' No. 1 fan from betting on the club. That, and the club capped of the season with a seven-game losing streak.
While betting on your favorite team can have a disastrous outcome, if done correctly, it can have rewarding benefits as well. Take the Atlanta Falcons, for instance. Even Falcons fans, who watched their team finish 8-8 a year ago, weren't convince their team could turn things around — especially with a tough schedule that included matchups against the Seattle Seahawks, Green Bay Packers, Denver Broncos and Arizona Cardinals.
However by Week 6, when the Falcons were 4-1, many fans clued in that this Atlanta team was in fact the real deal. Falcons' fans jumped back on the bandwagon and rode a hot betting streak which saw the club win four straight games to close the season and win the NFC South Division title.
You're an expert regarding your favorite team, so use it to your advantage. Find prop bets that you'll know about more than the sportsbooks. Sportsbooks don't know the intricacies of your team, but you do so take advantage of their weaknesses.
Betting On Your Favorite Team
Of course there are consequences when putting too much faith (and money) on your team. Let us assist you with our latest "For and Against" video series, which is designed to help you weigh the pros and cons of betting on emotion.
Check out all of our videos on our new YouTube channel: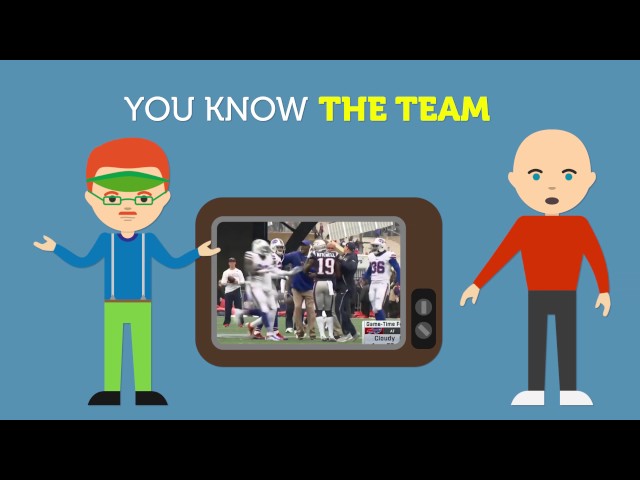 Betting With Your Heart
There's nothing wrong with betting with your heart, considering the team you follow most is competitive and the required research is conducted before each wager.
The Pittsburgh Penguins are a prime example of that. The defending Stanley Cup championships are favorites in many matchups during the regular season and the playoffs. But much like any other club, the Penguins have their fair share of struggles throughout the season.
For example, the Pens played the Minnesota Wild twice during the 2016-17 and lost both meetings while being outscored 10-4 in the process. In the first loss, the Pens couldn't find the back of the net against world-class goalie Devan Dubnyk, who was a perfect 29-for-29 against even strength shots. It took a pair of power-play goals to finally beat Dubnyk as the Pens went on to lose 4-2. Had bettors done the simple homework based on Pittsburgh's first clash with Minnesota, Penguins' fans could have saved some money. Pittsburgh went on to drop a 6-2 decision in their second meeting.
Instead of placing moneyline and point spread wagers on your favorite teams, perhaps fans should consider proposition bets on the athletes they follow all season long.
As an example, for Golden State Warriors fans out there, we all know this team loves to shoot three pointers — specifically Stephen Curry and Klay Thompson. A prop bet worth considering — whether in Las Vegas or your favorite online sportsbook — is a combined over/under total of how many three pointers the Splash Brother will hit in a single game. To put things in perspective, Curry is averaging four three pointers per game while Thompson comes in a 3.1. If a sportsbook set an over/under line of 6 against a mediocre team, jump on the over as quickly as you can.
The bottom line is not to shy away from betting with your heart. But doing research can pay off in the end.
Ready to make a wager on your favorite team? Use one of these leading online sportsbooks to enhance your chances of coming out on top.