Long before legendary quarterback Tom Brady became a four-time Super Bowl champion, he was just a lanky, uncoordinated and unproven athlete many NFL teams were scared to take a chance on. Battling for playing time at the University of Michigan, where he was primarily a backup quarterback, many NFL teams figured Brady had potential to become a useful player but still passed on the young pivot. In the sixth round of the 2000 Draft, the New England Patriots took a chance on Brady and boy has it paid off ever since. [+]
It took an injury to then Patriots' starting quarterback Drew Bledsoe for Brady to finally get his chance to prove his critics wrong. Only in his second season, Brady relished the opportunity and eventually led the Pats to the franchise's first Super Bowl title in 2002.
That was the beginning of what has turned into a glorious career for Brady, who has captured four Super Bowl rings and claimed the title of arguably the greatest quarterback of all time.
Although his resume proves there's actually not much of an argument to make.
You're The Real MVP
In our latest video series, The Guy", we touch on Brady's remarkable career and some of the two-time NFL Most Valuable Player's greatest achievements. It's as motivating as it is inspiring so sit back and enjoy learning more about one of the world's greatest sportsman of all time.
Check out all of our videos on our new YouTube channel: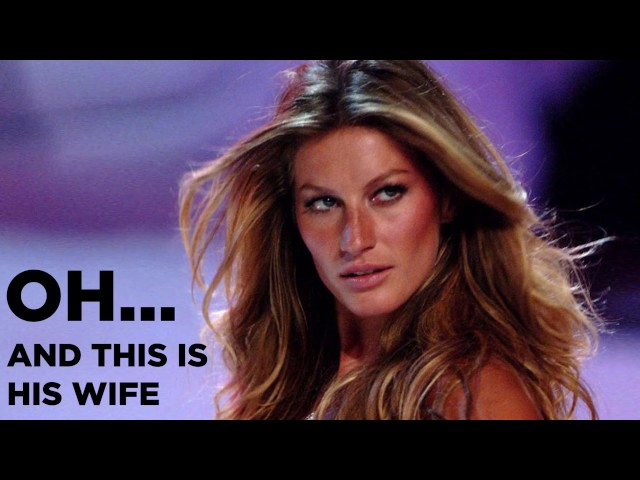 Who Is Your Hero?
It's never a bad idea to bet on Brady. Even when the Patriots are 16-point favorites on the spread, Brady has typically found ways through his career to cover.
Take the 2016 AFC Divisional Playoff game against the Houston Texans for instance. Several online sportsbooks had the Pats as 16-point favorites heading into the matchup against a top-ranked Texans defense. Brady carried his club to a 34-16 victory, also making hundreds of thousands of bettors happy in the process.
Not everything has gone smoothly for Brady, who was involved in a pair of NFL investigations and disciplinary actions as a result. First there was Spygate, when the Patriots were punished for videotaping coaches' signals from an unauthorized location during a 2007 regular season game against the New York Jets.
In 2015, the Patriots were once again probed for their part in tampering with footballs during the AFC Championship against the Indianapolis Colts. The investigation eventually led to a four-game suspension handed down to Brady — which was overturned and then reinstated by the United States Court of Appeals.
A resilient Brady accepted the four-game ban and returned to action in Week 5 hungry for another Super Bowl championship. Brady wasted little time getting back into his groove, completing 28 of 40 passes and throwing three touchdowns in New England's 33-13 rout over the Cleveland Browns.
So where does Brady rank among the all-time greatest quarterbacks? You can make the point that Peyton Manning — the NFL's all-time passing leader — tops that list. But Brady has four Super Bowl rings compared to Manning's two.
Every sports fan grows up in an era admiring a specific star athlete. In the 1980s many were fortunate enough to watch The Great One — Wayne Gretzky. In the 1990s Michael Jordan ruled the NBA and by the 2000s Brady took over as the face of the NFL.
So, who is your hero?