Betting Picks
UFC 240: Holloway, Cyborg Seek Redemption From Rare Setbacks
UFC 240 is slated for July 27 at Edmonton's Rogers Centre. Check out the main UFC 240 odds below:
Max Holloway is the -400 favorite to beat Frankie Edgar in the co-main event at UFC 240.
Cris Cyborg is the overwhelming -650 betting choice to topple Canada's Felicia Spencer on her home soil in the other main event.
Fighting for the first time in two years, Canadian Gavin Tucker is the -165 chalk to defeat Seungwoo Choi.
Two fighters who lost world title bouts the last time they stepped into the octagon will look to come up with rebound performances.
Max Holloway lost a battle for the interim lightweight title fight to Dustin Poirier at UFC 236. Cris Cyborg was dethroned as women's bantamweight champ when she was knocked out by Amanda Nunes at UFC 232.
The Max Holloway-Frankie Edgar bout that will be the co-main event at UFC 240 is a scrap that's been in the works for about two years now. Holloway and Edgar were originally slated to fight at UFC 218 but an injury ruled out Edgar. Instead, Holloway defeated Jose Aldo.
In the meantime, Brian Ortega knocked out Edgar, moving Ortega ahead of Edgar in the featherweight title pecking order and giving him the next shot at Holloway. That proved to be a failed bid, as Holloway prevailed over Ortega at UFC 231.
Finally, it's Holloway and Edgar squaring off in the octagon on July 27 for the UFC featherweight championship.
Holloway's 13-bout win streak was halted when he lost to Poirier but he retained his featherweight crown. His previous loss was to Conor McGregor in 2013. He's won or succesfully defended his featherweight title four times, and interestingly, two of those successes came in Canada. He's 3-0 lifetime when fighting on Canadian soil.
Cyborg is also coming off a rare defeat. Prior to her loss to Nunes, Cyborg hadn't lost since May 17, 2005, when suffered a submission setback against Erica Paes in her UFC debut. She'd won 20 in a row before Nunes knocked her out. 
Let's look at all the UFC 240 picks, based on odds set by Bovada.
Max Holloway (-400) vs Frankie Edgar (+300)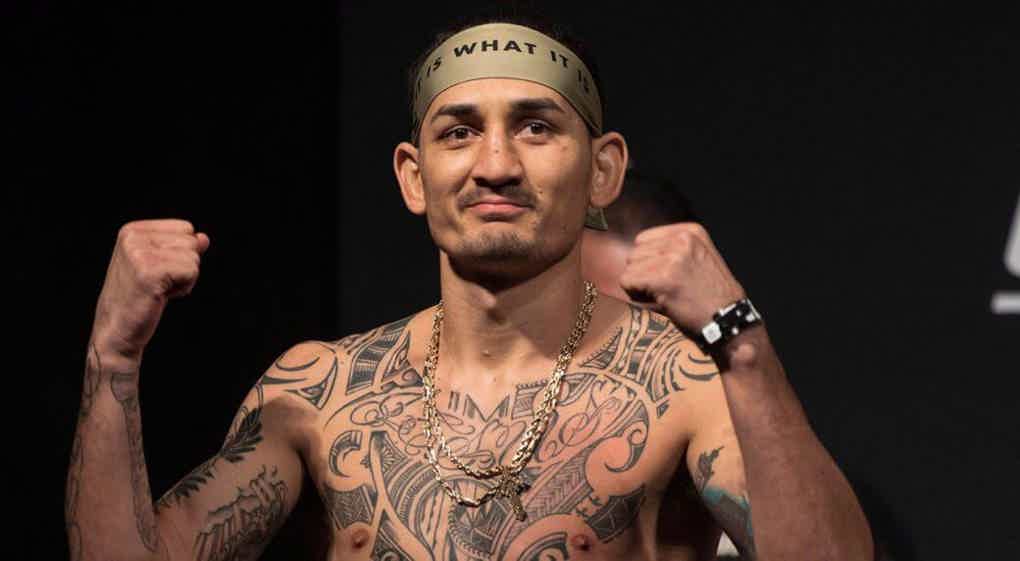 The contrasting styles of Holloway and Edgar should make for an intriguing matchup and a tough call in the UFC 240 odds. Holloway, 27, is 20-4 with 10 knockouts. Edgar, 37, who gives away a decade in age difference, is 23-6 with seven knockouts. 
Holloway is an aggressive, attackng striker, with quick hands and balance on his feet. Edgar, the No. 4 contender, is a much smaller fighter. He won't want to go toe-to-toe with Holloway but he'll struggle to take his bigger opponent off his feet. 
Holloway's never been knocked out, while Edgar's only been knocked out once, so a solid betting pick here in the UFC 240 Vegas odds would be that this one is going the distance. Edgar has lost two of his last five fights and each of his last four title bouts.
In terms of key common opponents, Edgar is a combined 0-3 against Aldo and Ortega. Holloway is 3-0 against the same two fighters. Also, this will be Edgar's first time in the octogon since April 2018. Will he be rested or rusty?
Cris Cyborg (-650) vs Felicia Spencer (+425)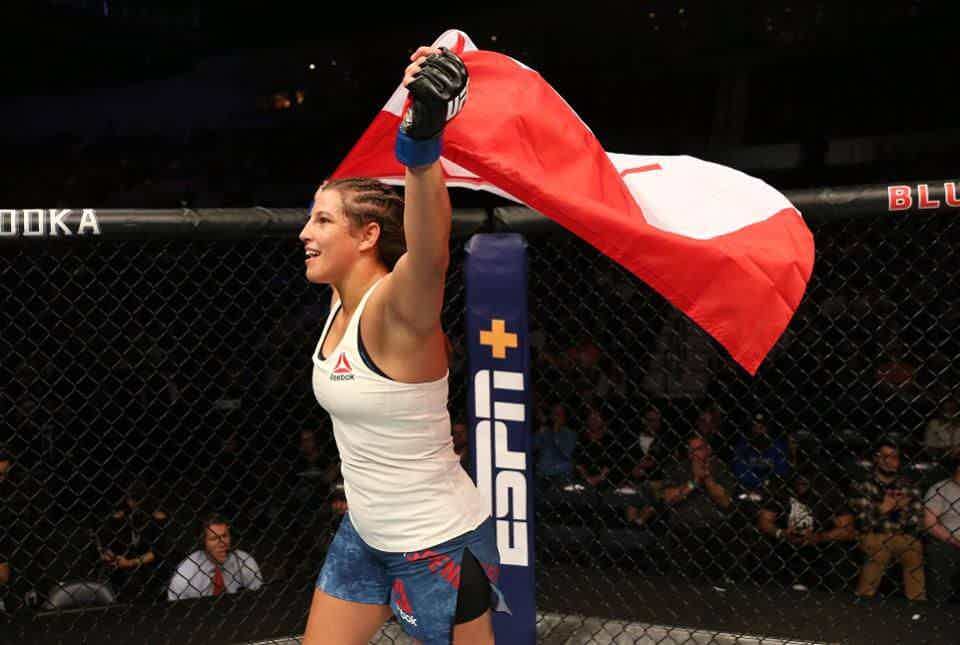 Canada's Spencer is 7-0 but may be biting off more than she can chew in accepting the challenge of Cyborg. Especially a Cyborg who's in a sour mood after losing her title to Nunes and failing in the octagon for the first time in 14 years.
Spencer is a grappler. She gets her wins via submission. But geting Cyborg to the mat will prove to be a tall order. The winner of this one is likely looking at a title match with Nunes. You know that Cyborg will be fired up to get another crack at Nunes. 
Expect her to say bye Felicia in this one.
Geoff Neal (-285) vs Niko Price (+225)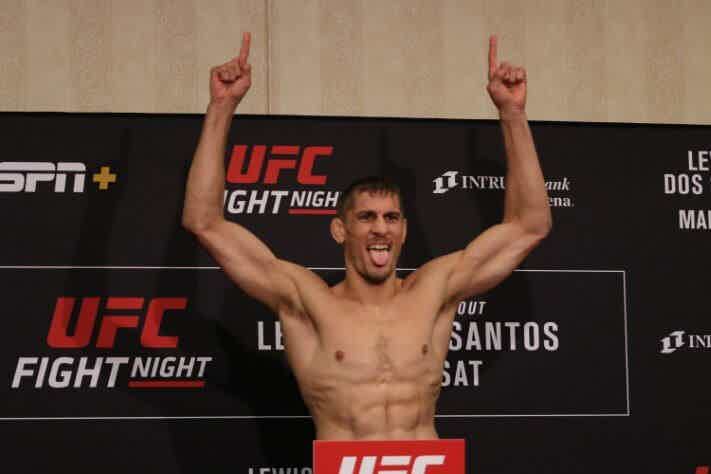 Here's a tilt that will prove to be a sure-fire candidate for fight of the night. The UFC 240 betting odds suggest that you don't look for finesse or grappling during this bout. Neither Neal or Price do much other than step to the center of the cage and slug it out. This bout will be all violence, all the time.
Neal is 11-2. He's won five in a row. Six of his last eight fights have failed to go the distance. Price (13-2) has seen his last three fights end in KOs, two of them in victory.
UFC 240 Undercard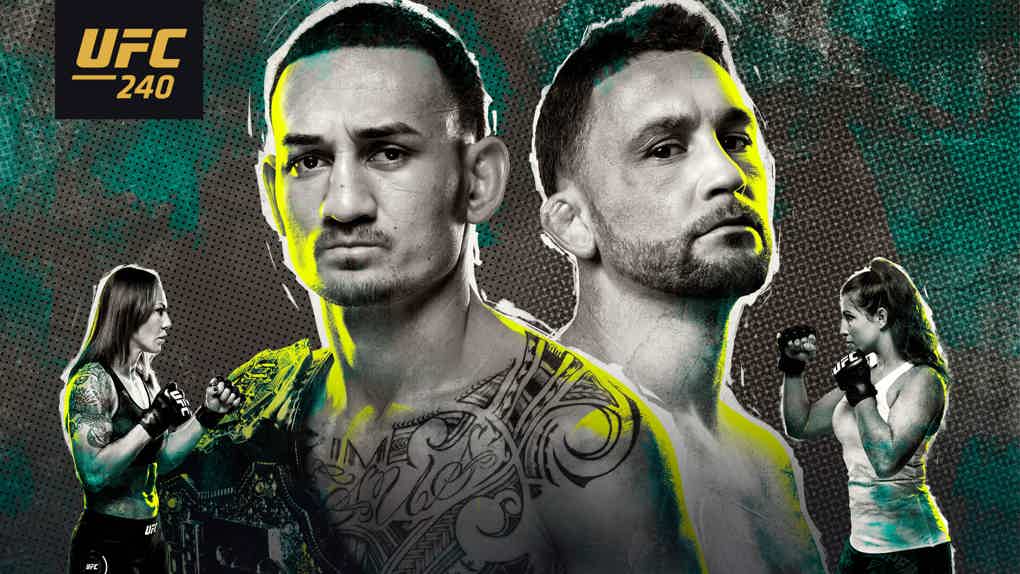 Arman Tsarukyan (-235) vs Olivier Aubin-Mercier (+180)
Caanda's Aubin-Mercier (11-4) has lost his last two bouts by unanimous decision. Tsarukyan is 13-2.
Deiveson Figueiredo (-125) vs Alexandre Pantoja (-105)
Pantoja (21-3) has won his last three bouts. Figueiredo (15-1), the world No. 4 flyweight, is coming off his first loss.
Gavin Tucker (-160) vs Seungwoo Choi (+130)
Newfoundlander Tucker (10-1) fights for the first time in two years. Choi (7-2) will take advantage of his inactivity.
Gillian Robertson (-155) vs Sarah Frota (+125)
Another Canadian on the card, Robertson has won three of her last four bouts.
Hakeem Dawodu (-400) vs Yoshinori Horie (+300)
Dawodu, from nearby Calgary, is 9-1-1 with six knockouts.
Krzysztof Jotko (-175) vs Marc-Andre Barriault (+145)
Jotko (7-4) ended a three-bout losing streak with a win in his last fight. Barriault (8-1) was defeated in his UFC debut.
Kyle Stewart (-135) vs Eric Koch (+105)
Koch has lost two straight and four of his last six bouts. But he'll bounce back against Stewart.  
Tanner Boser (-170) vs Giacomo Lemos (+140)
Fighting at home, Boser (16-5-1) will be in tough against the 5-0 Lemos.
Viviane Araujo (-275) vs Alexis Davis (+215)
Araujo has won three straight, all via knockout. 
See below the top sportsbooks where you can wager online and choose the best one for you: