A good horse racing movie should capture the action and passion of the sport without slipping into popular or romantic cliches. The racing scenes should be lively and believable. The characters should be as colorful and diverse as the ones found at racetracks across the country. While a certain amount of Hollywoodification is inevitable, a great racing movie has to be one that appeals to the guy who knows racing as well as the guy who hasn't ever been to the track...
Top 5 Horse Racing Movies To Watch
We think these five films listed in the gallery below pass the litmus test!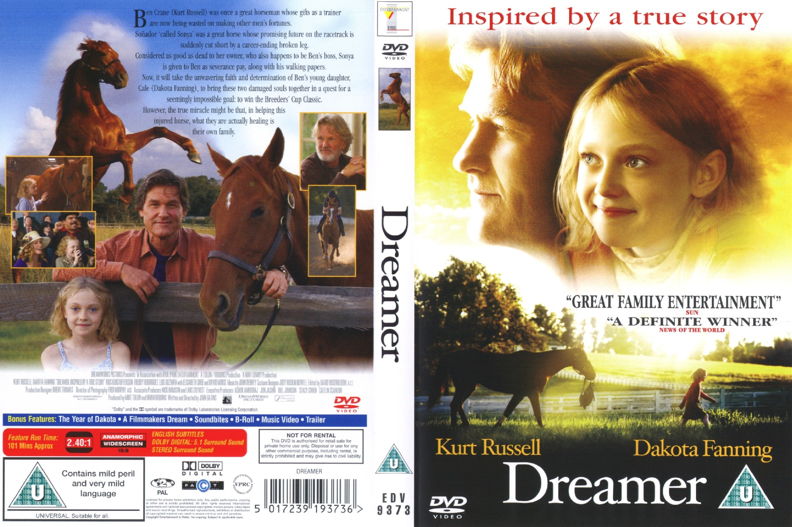 (5 Slides)
From Hollywood To The Field
The aesthetics of horse racing is not something lost on Hollywood film directors. Breathtaking shots of the thoroughbred athlete in training and repose populate films such as Secretariat, Seabiscuit and Dreamer. Without question, there is a certain je ne sais quoi about horse racing that captivates audiences and lends itself to portrayal on the big screen. The game depends upon fan interaction to a degree that is unparalleled in the sporting world. Those first exposed to horse racing quickly latch onto its charm and excitement and for a couple dollars a race, become active participants.
If there is a common thread among the films discussed in this piece, it is that each give artistic expression to the power, nobility and heart of the thoroughbred. Additionally, the raw emotion of the sport is captured through the lens of vivid characters from different walks of life – a fitting tribute to the diversity of the sport. Horses and humans have enjoyed a close relationship for thousands of years and this admiration for the equine athlete endures in the form of horse racing.
As for the betting aspect, it too can be viewed as an expression of our humanness to paraphrase author Jeanette Winterson. While the sport is much bigger than just a bet, there is something thrilling about being fully in the moment – about being invested.
People bet on racing for different reasons, but rarely is it simply about the experience of gambling or "being in action." In one of the final scenes of Dreamer, Ben Crane (Kurt Russell) and Pop Crane (Kris Kristofferson) are seen making trips to the betting window in a fictitious running of the Breeders' Cup Classic. When the gates open, the action unfolds in slow motion as the cameras pan in on the faces of both men. Their expressions reveal hope, adrenaline, fear, happiness and eventually jubilation in an accurate and succinct portrait of racetrack emotions.
Category : Betting Picks