Betting Picks
UFC 245: Three World Titles On The Line
Let's look at the current UFC 245 odds provided by Bovada:
Welterweight Title – Kamaru Usman (-175) vs Colby Covington (+145)
Featherweight Title – Max Holloway (-175) vs Alexander Volkanovski (+145)
Women's Bantanweight Title – Amanda Nunes (-310) vs Germaine de Randamie (+240)
UFC 245 Ends 2019 With A Bang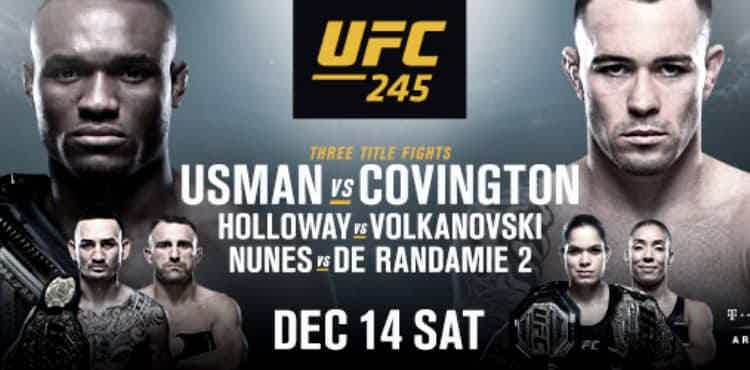 UFC 245 is the final card slated for the promotion this year, and it is going to be a big one from a betting standpoint. With three world titles on the line, you can be certain that the UFC Vegas odds on these bouts are absolutely worth a wager.
Welterweight champion Kamaru Usman will look to make the first successful defense of his welterweight title, while Max Holloway is seeking his fourth world featherweight title defense. Amanda Nunes, unquestionably the best female fighter in the UFC today, defends her bantamweight crown.
Covington Seeks To Create More Chaos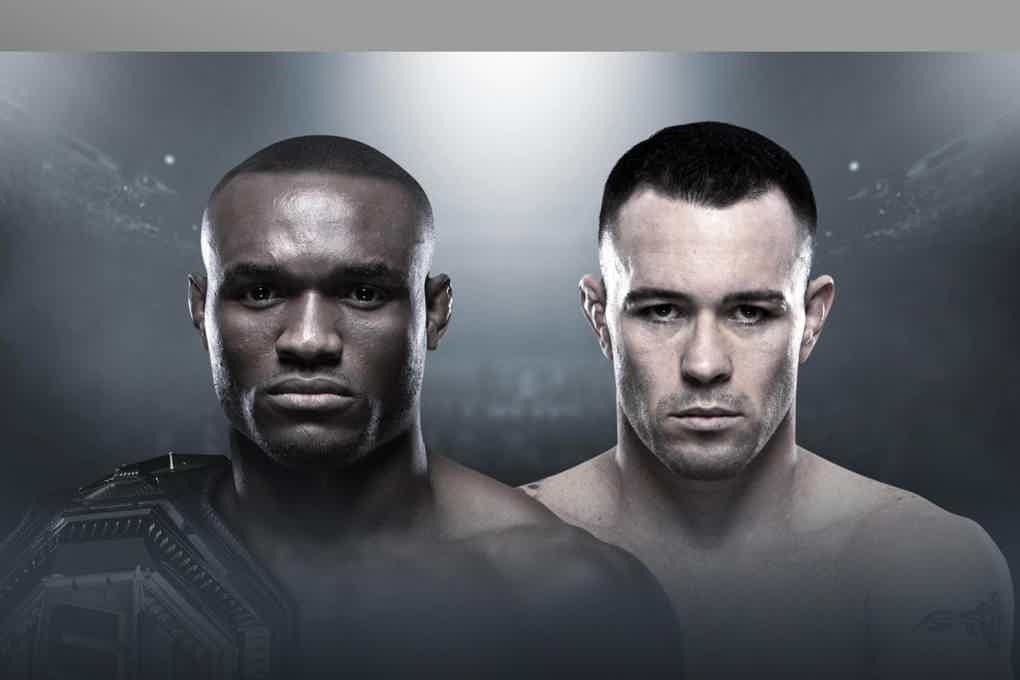 Promoters love to have a back story to help sell a bout, and this one is a goldmine. Champion Usman is a Nigerian immigrant. Covington is an avid supporter of U.S. President Donald Trump, and has visited Trump in the White House.
Covington, who loves to play the role of the villiain, much like a wrestling heel, briefly held the interim world welterweight title. He's won seven straight and is 15-1 lifetime.
The Ultimate Fighter 21 champion, Usman is also 15-1 in his MMA career but has won 14 in a row. Both fighters are powerful strikers. But where Usman gains the edge in the UFC odds is in his overall athleticism – he was a three-time NCAA wrestling All-American – and via his impressive ground game.
Holloway A Heavyeight Among Featherweights
Holloway is 21-4 overall. His only loss in his last 15 bouts was at UFC 236, when he stepped up in weight class and challenged Dustin Poirier for the UFC world lightweight title. Since winning the UFC featherweight title from Joe Aldo in 2017, Holloway has successfully defended his belt three times.
Though the champ is favored in the UFC 245 odds, Australia's Alexander Volkanovski could be Holloway's toughest challenge yet. The Australian fighter is 20-1 and on a 17-bout win streak. He also counts Aldo among his victims.
This fight presents a contrast in styles in the UFC odds. Holloway is the taller fighter with the longer reach. He's the quicker and more active fighter. On the other hand, Volkanovski is the more powerful striker and the much better wrestler.
Nunes Hits UFC 245 On incredible Roll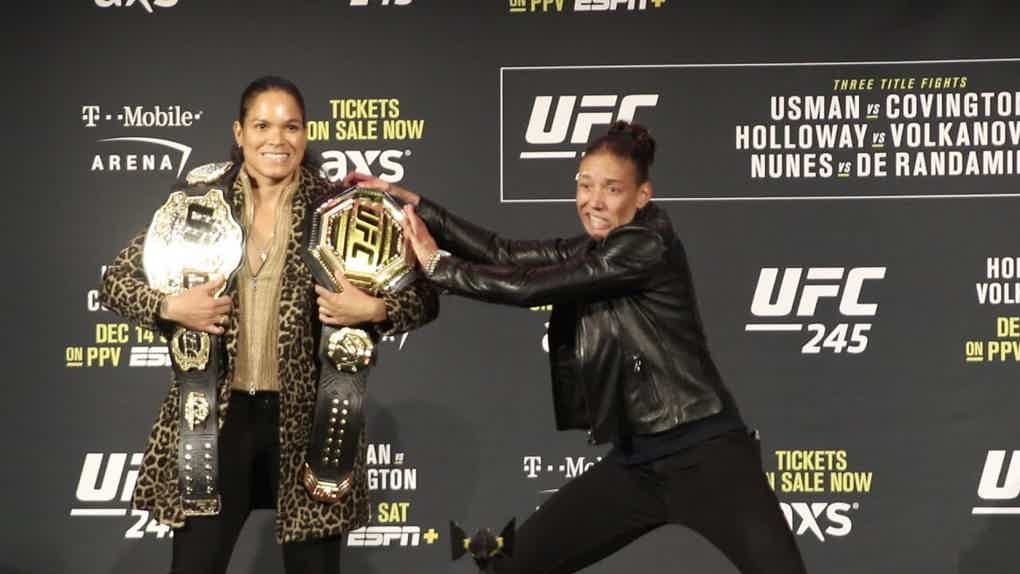 Nunes, 18-4, has established her credentials as the greatest female fighter in the history of the promotion. She currently holds both the UFC bantanweight and featherweight titles. She's the first female fighter to hold multiple titles in UFC history.
Among the vicitms Nunes has claimed are Holly Holm, Cris Cyborg, Miesha Tate, Ronda Rousey and de Randamie, who she previously defeated via TKO in 2013. Nunes has won nine in a row, last suffering defeat in 2014.
De Randamie is a former UFC featherweight champ. Analyzing this one in the UFC 245 Vegas odds, de Randamie's best hope is a stunning knockout. She strikes with lethal force. De Randamie, 9-3, has won five straight since her loss to Nunes, three by knockout.
See below the top sportsbooks where you can wager online and choose the best one for you: