Betting Picks
UFC 244: Diaz Looking To Rise Up Rankings
Nate Diaz walked away from UFC for nearly three years following his 2016 loss to Conor McGregor at UFC 202. At the time, it was the highest-grossing pay-per-view in UFC history.
Diaz is currently the No. 6-ranked lighweight in the UFC, so a win over Jorge Masvidal in the UFC 244 Betting odds would put him one step closer to challenging for the world weltwereight title.
In the co-main event, Kevin Gastelum will fight for the first time since he lost the UFC interim world middleight title to Israel Adesanya. He'll take on Darren Till. 
UFC 244: Key Fights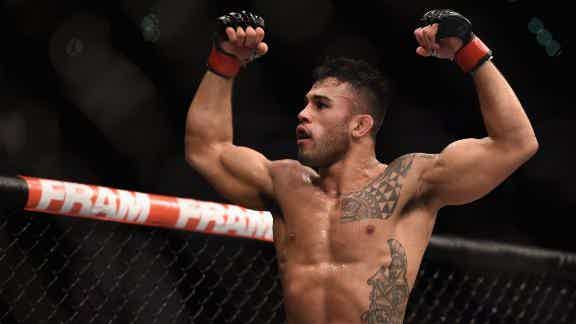 The UFC 244 card features five bouts on its main card. 
Nate Diaz vs Jorge Masvidal (lightweight)
Kevin Gastelum vs Darren Till (middleweight)
Stephen Thompson vs Vicente Luque (welterweight)
Derrick Lewis vs Blagoy Ivanov (heavyweight)
Corey Anderson vs Johnny Walker (light-heavyweight)
The UFC 244 fight card is a rarity for a pay-per-view event in that it doesn't feature any world title belts being put on the line. Negoitations for a Kamaru Usman-Colby Covington welterweight title belt to headline the card fell through, leaving the Diaz-Masvidal grudge match as the main event.
UFC 244: Nate Diaz (+135) vs Jorge Masvidal (-165)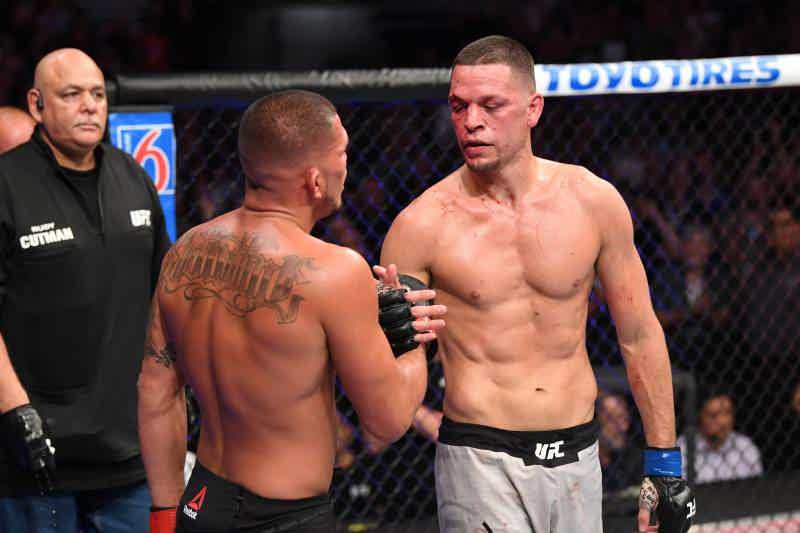 Shortly after he'd stunned former UFC lightweight champion Anthony Pettis at UFC 241 in his triumphant return bout following his absence from the octagon of nearly three years, Diaz immediately threw down the guantlet, calling out and challenging Masvidal. 
UFC promoter Dana White instantly jumped on the opportunity. He's created a special title belt just for this bout, called the Bad MF belt. It will be presented to the winner to keep forever.
His August 19th win over Pettis was the first UFC victory for Diaz since he beat Conor McGregor on March 5, 2016 at UFC 196. Diaz (20-11) has participated in some of the most epic bouts in the history of the promotion. He's won fight of the night eight times, and submission of the night on five occasions.
Masvidal A Lethal Finisher
Has he bitten off more than he can chew in Masvidal? He's 34-13 with 15 knockouts. Masvidal holds the record for the fastest knockout in UFC history, taking out Ben Asren in five seconds in his most recent fight. He's won performance on the night on four different UFC cards.
This one figures to be an all-out brawl. Masvidal is capable of delivering the knockout punch that isn't in Diaz's arsenal, and that will be the ultimate decider here in the UFC 244 picks.
UFC 244: Kevin Gastelum (-185) vs Darren Till (+150)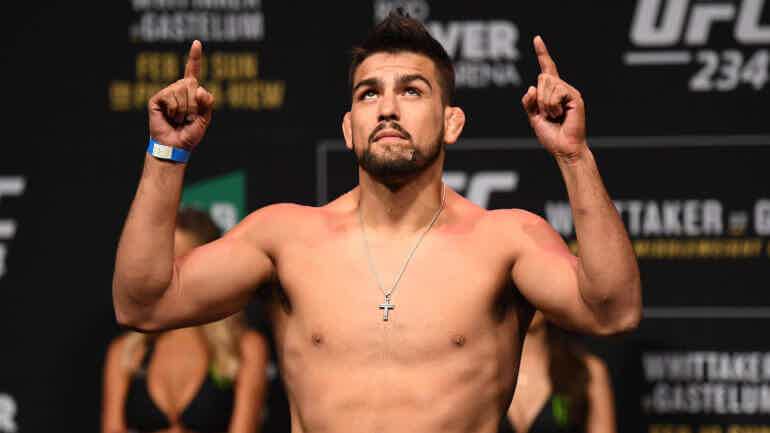 Kevin Gastelum's last fight was for the world middleweight title belt at UFC 236. 
Darren Till's most recent fght was as a welterweight. He's jumping up in weight class to face one of the top contenders in that class in Gastelum. Till even has admitted that UFC head honcho Dana White sought to talk him out of taking this fight. 
Till (17-2-1) was defeated in his last two fights in the lower welterweight class. He lost via submission on a D'arce chokehold to Tyron Woodley in a battle for the world welterweight title at UFC 228. In his next fight, Till faced Masvidal and fell victim to a brutal knockout.
Gastelum dropped a decision to the unbeaten machine that is UFC middleweight champion Israel Adesanya in his last fight. He's still the No. 4-ranked middleweight in the world and is 4-2-1 in his last seven fights.
You have to admire Till's courage but at the same time, question his wisdom. He appears to be on a suicide mission in his step up to middlweight. The UFC 244 Vegas odds all point toward Gastelum.
UFC 244: Stephen Thompson (-135) vs Vicente Luque (+105)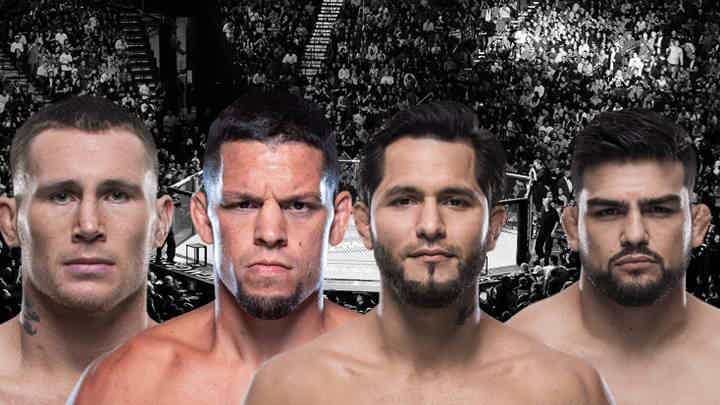 On paper, Thompson looks to be in tough here in the UFC 244 odds.
Wonderboy, as he's known, hasn't been all that wonderful of late, going 1-3-1 in his last five fights. But his losses are to Anthony Pettis, Tyron Woodley and Darren Till, all high-end fighters. Thompson (14-4-1) is still ranked No. 8 in the world.
Luque (17-6-1) has won six straight and 10 of 11 but this is a huge step up in level of competition for him. Luque tends to take a lot of hits. That plays into Thompson's hands. He's got seven career knockouts. Thompson also fights as an unorthodox southpaw, and that could present problems for Luque.
UFC 244: Derrick Lewis (-105) vs Blagoy Ivanov (-125)
Two of the top-10 heavyweights in the UFC step into the octagon as Lewis (21-7-1) faces Ivanov (18-2-1) and there's a good chance this one will be an all-out slugfest.
Ivanov survived such a battle with Tai Tuavasa in his last bout. He's won two in a row, seven of eight and 16 of 18. Ivanov has never been knocked out. 
Lewis had won nine of 10 the last time he showed up at MSG. He fought a losing battle against Daniel Cormier in a heavyweight title bout at UFC 230. He's lost two in a row, the first losing streak of his career. Lewis suffered his last loss at the hands of Junior dos Santos, who's also the only fighter to beat Ivanov in his last eight bouts. 
UFC 244: Corey Anderson (-165) vs Johnny Walker (+135)
Domino's doesn't deliver as fast as Walker. Since last November, Walker (17-3) has recorded a first-round knockout of Khalil Rountree, dispatched Justin Ledet in 15 seconds and polished off Misha Cirkunov in 36 seconds.
The No. 11-ranked light-heavywight, he's recorded 14 of his 17 wins by knockout.
Anderson (12-4) contemplated retirement earlier this year. He's the No. 7 light-heavyweight contender and has invested some energy in seeking to goad UFC light-heavyweight chmp Jon Jones into fighting him. Walker also wants a shot at Jones and the winner here just might see their wish come true. 
See below the top sportsbooks where you can wager online and choose the best one for you: