Betting Picks
UFC 242: Nurmagomedov Returns To The Octagon
UFC 242 is slated for Saturday, September 7th in Abu Dhabi, United Arab Emirates. It's the first time the promotion has staged an event there since 2014. A special stadium has been constructed specifically to hold this fight card. 
Khabib Nurmagomedov is the prohibitive -450 chalk to defeat Dustin Poirier in their world lightweight title unification bout at UFC 242
Edson Barboza is the -165 betting choice to win a lightweight rematch with Paul Felder
Barboza scored a unanimous decision over Felder in 2015 
No wonder. The return of Khabib Nurmagomedov to the octagon is the biggest story in UFC.
With an unblemished career mark of 27-0, he holds the longest unbeaten streak in MMA history.
His lightweight title bout with Conor McGregor at UFC 229 drew a record 2.4 million pay-per-view buys. Nurmagomedov is listed No. 2 in the world in the UFC picks for pound for pound rankings.
In the UFC 242 odds, Nurmagomedov is the odds-on -450 favorite to crush the dreams of interim champion Dustin Poirier.
Poirier won his interim title by defeating UFC featherweight champion Max Holloway at UFC 236.
Poirier makes no bones about where he'll stand should he defy the UFC Vegas odds be the one left standing at the end of this title unification bout against Nurmagomedov. He believes it will make his the greatest lightweight fighter in UFC history. 
It's the second straight card to feature a fighter from Lafayette, La. in a title bout but Poirier better hope things go better for him. At UFC 241, Daniel Cormier lost his heavyweight title belt to Stipe Miocic.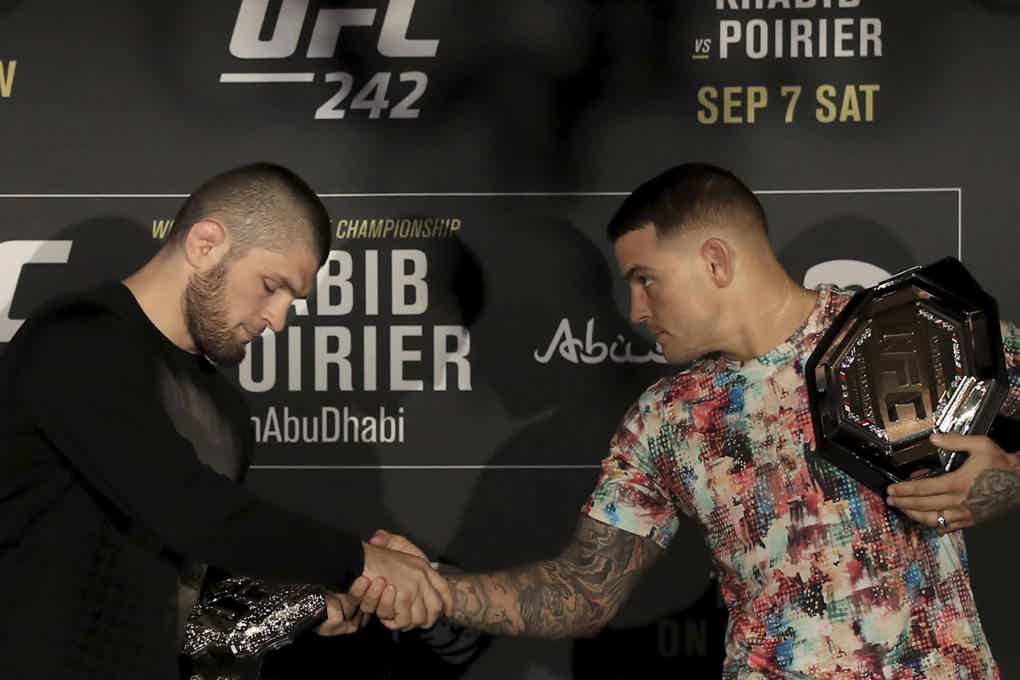 Khabib Nurmagomedov (-450) vs Dustin Poirier (+325)
As much as the post-fight brawl continues to get the bulk of attention from Nurmagomedov's last bout, what's forgotten is how routinely he manhandled McGregor, the fighter most considered to be the toughest competitor in all of the UFC. 
He assailed the Irish legend with an intense attacking form. Nurmagomedov took McGregor to the mat at his leisure and put him away with a fourth-round submission.
While the UFC 242 picks lean heavily toward Nurmagomedov, Poirier will be no pushover. He might not carry the gravitas of McGregor but he's enjoyed a six-fight unbeaten streak. Poirier has earned four Fight of the Night bonuses during this run.
Nurmagomedov is simply too good, though. He will defeat Poirier to remain unbeaten.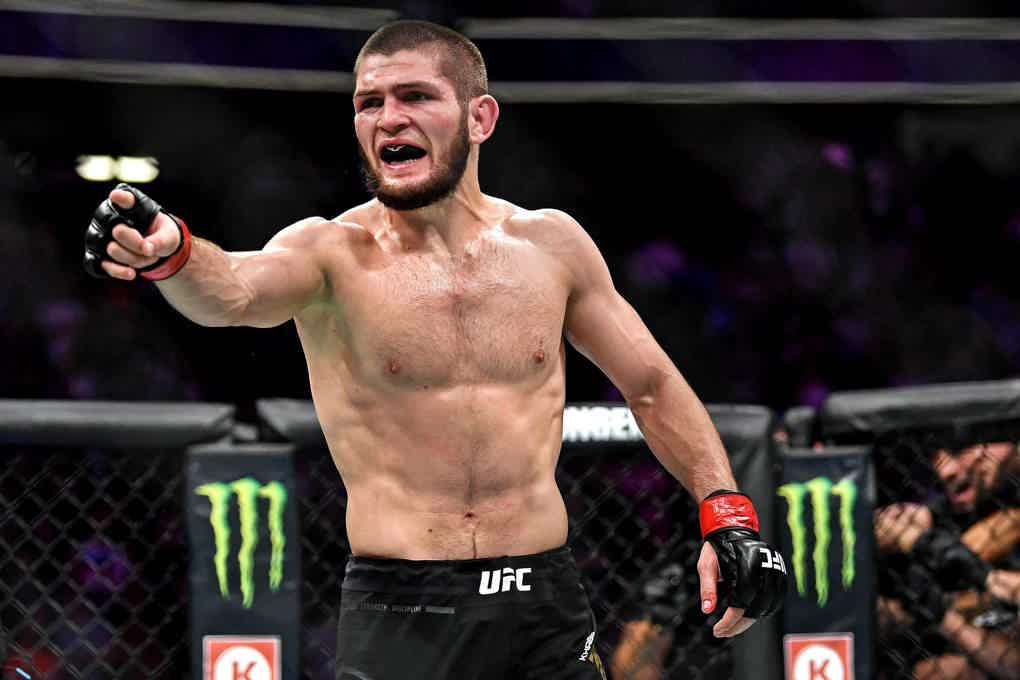 Edson Barboza (-165) vs Paul Felder (+135)
On July 15th, 2015, Barboza handed Felder, then 10-0, the first loss of his MMA career, scoring a unanimous decision victory.
But Felder (16-4) has won three of his last four fights. In his one loss over that span, Felder, known as the Irish Dragon, carried on to fight Mike Perry to the finish of their bout despite breaking his arm early in the fight.
Barboza outpointed Felder 29-28, so it wasn't like he steamrolled to victory. He's 4-4 in his past eight fights. Barboza hasn't looked as sharp or as light on his feet in recent matches as he was four years ago when he defeated Felder.
He's lost three of his last four and has been knocked out twice. 
Felder's stock looks to be rising, while Barboza is slipping. Play the upset in the UFC 242 odds.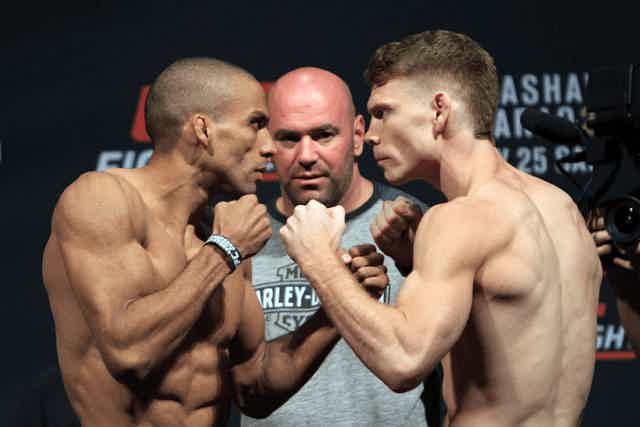 UFC 142 Undercard Picks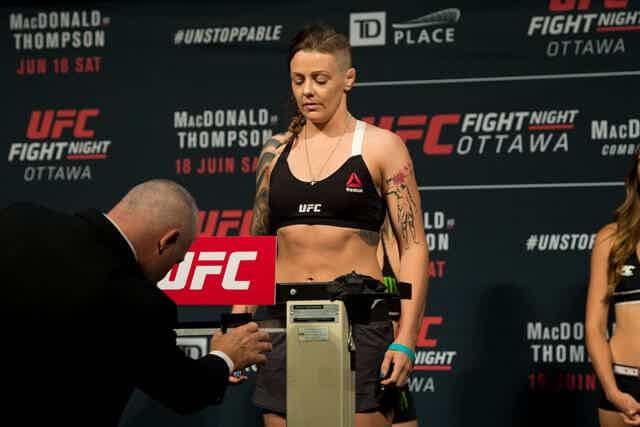 There might not be any glamorous-looking bouts on the undercard of UFC 242. But what you do have is several evenly-matched fights and in terms of the UFC 242 odds, that's an ideal scenario from a wagering standpoint.  
Let's look at the UFC picks, based on odds offered by Bovada:
Andrea Lee (-225) vs Joanne Calderwood (+175)
Lee is undefeated in the UFC (3-0). Calderwood is 5-4 and coming off a loss in her last fight.
Belal Muhammad (-350) vs Takashi Sato (+265)
Muhammad (15-3) has won five of six. Sato (15-2) has gone the distance just twice.
Curtis Blaydes (-450) vs Shamil Abdurakhimov (+325)
The only two losses Blaydes has suffered were to title contender Francis Ngannou. Abdurakhimov isn't at that level of talent.
Don Madge (-185) vs Fares Ziam (+150)
Madge was a +350 underdog when he knocked out Te Edwards in the second round of their UFC 238 bout.
Islam Makhachev (-340) vs Davi Ramos (+260)
Both Makhachev (five) and Ramos (four) enter this bout riding win streaks. Makhachev will make it six in a row.
Khalid Taha (-260) vs Bruno Silva (+200)
Taha is 9-1 as a bantamweight. Silva is making his UFC debut. 
Liana Jojua (-150) vs Sarah Moras (+120)
Moras has lost three straight and four of five. UFC debutant Jojua has won five in a row, including four first-round stoppages.
Mairbek Taisumov (-240) vs Diego Ferreira (+190)
Taisumov is a machine. He's won six straight, five via knockout.
Muslim Salikhov (-105) vs Nordine Taleb (-125)
Salikhov has won 12 of 13 bouts. Taleb has lost two of his last three fights. 
Omari Akhmedov (-120) vs Zak Cummings (-110)
Akhmedov is making the move into the middleweight class for the first time. Cummings is 2-0 since moving up to the same weight class. 
Ottman Azaitar (-235) vs Teemu Packalen (+185)
Finnish fighter Packalen has missed 30 months through injury. UFC newcomer Azaitar is 11-0 in MMA. 
Zubaira Tukhugov (-550) vs Lerone Murphy (+375)
Tukhugov served a two-year suspension for a positive test and a 35-day suspension for his role in the Nurmagomedov-McGregor brawl. This will be his first bout since May 14th, 2016. Murphy is 8-0 in MMA but a newcomer to UFC.
See below the top sportsbooks where you can wager online and choose the best one for you: