Betting Picks
UFC 237: A Brazilian Flavor To The Main Events
Anderson Silva is nearing the end of his contract with UFC – he couldn't remember if he was signed for three or four more fights – but at the age of 44, he knows one way or another, his career in the octagon is almost gone. And what a career it's been. Between 2006-13, Silva wore the UFC middleweight championship belt for 2,457 days, a record for the promotion. He successfully defended his title 16 times during that span. 
Like all great athletes, Silva's time passed. Since July 6, 2013, he's lost of his last six decisions.
A win over Nick Diaz was declared a no contest after both fighters tested positive for banned substances.
Silva's most recent bout was a unanimous decision loss to Israel Adesanya at UFC 234 on Feb. 10.
Since winning the interim UFC featherweight title over Frankie Edgar at UFC 200 on July 9, 2016, fellow Brazilian Jose Aldo lost back-to-back title bouts to Max Holloway. He won two straight fights since and both were declared fight of the night as Aldo strives to earn his fourth chance to strap on the featherweight belt.
Let's look at all the UFC 237 odds provided by Bovada and identify the bets that you should be making on fight night. 
Rose Namajunas (-105) vs Jessica Andrade (-125)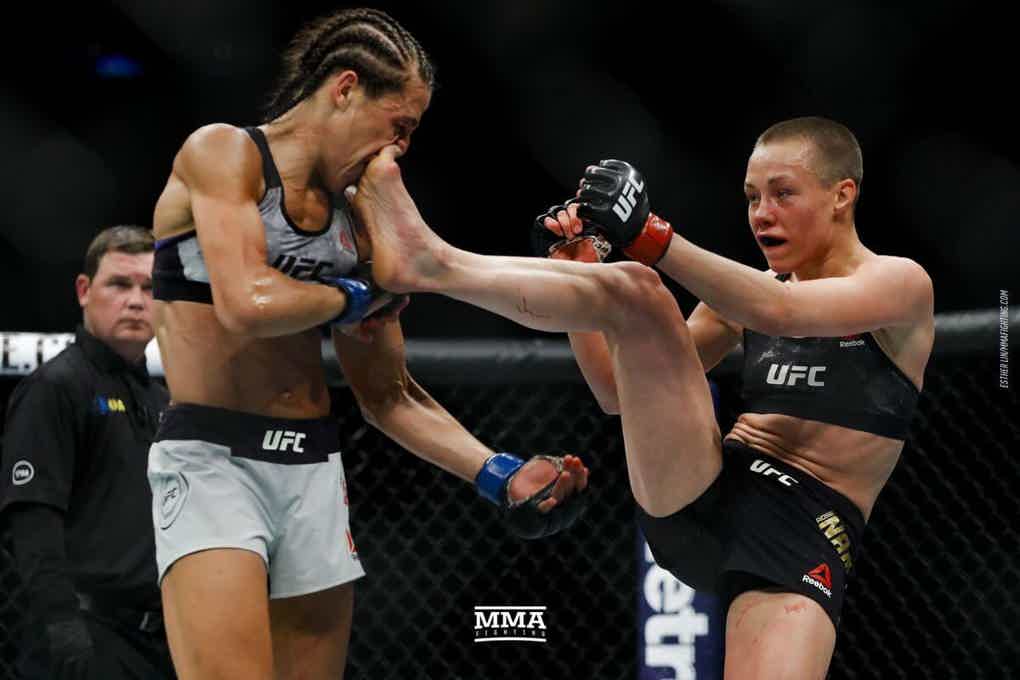 In the main event, UFC strawweight champion Rose Namajunas (8-3) fights for the first time since UFC 223 and for the first time outside of her homeland of the United States. She's opted for a difficult opponent on her first road trip. Jessica Andrade (19-6) gets to challenge for the title on her home soil of Brazil, and as the UFC odds indicate, this one could go either way.
Both fighters are similar in style in that they prefer to do their battling on their feet, as opposed to going to ground.
Andrade is a power puncher who knocked out Karolina Kowalkiewicz in her previous fight. Namajunas is adept at utilizing her kicking and jabbing abilities to keep opponents from getting in close enough to make the powerful strike. 
Andrade gets the slight edge when it comes to wrestling skills but the danger in adopting this approach is that Namajunas is a master at turning the tide quickly and putting her opponent in a submission hold. Andrade can be a wildcard in the octagon. She'll want to turn this one into a slugfest. The UFC betting odds say Namajunas will employ her fighting IQ and superior tactical and technical skills to win this one, though it won't be a decision that will come easily.
BABB Pick: Rose Namajunas (-105)
Jared Cannonier (-160) vs Anderson Silva (+140)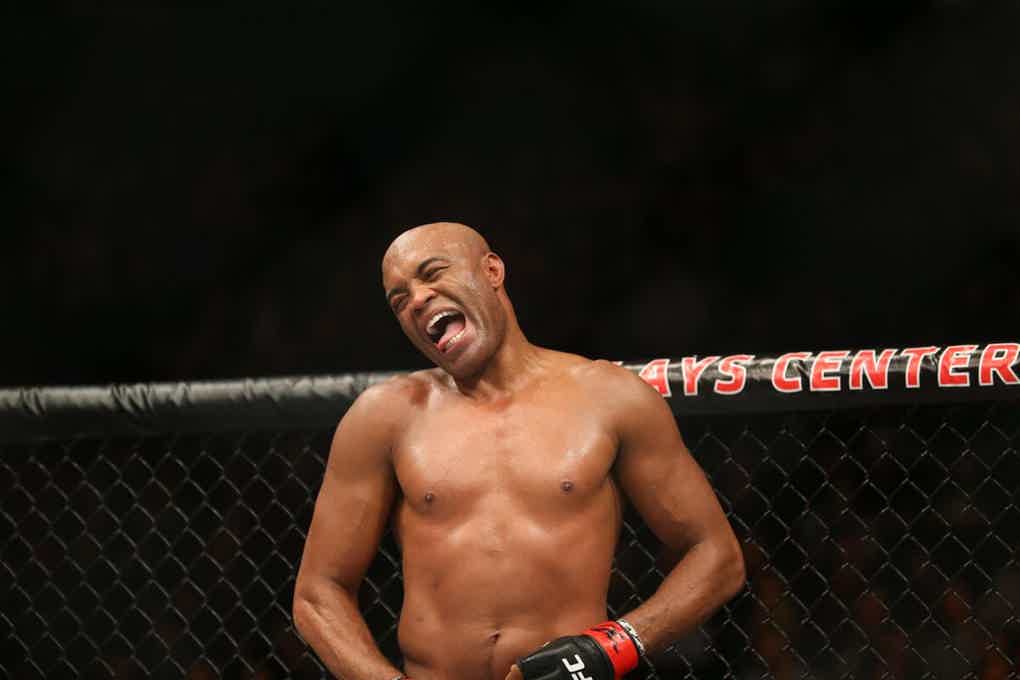 It will be tempting to go with the romantic choice her and play Anderson Silva (34-9) to enjoy one last hurrah in his home country and topple Jared Cannonier (11-4) in this middleweight co-main event bout.
Don't go there. Cannonier (11-4) is 2-2 in his last four bouts. He won twice by knockout and lost once by TKO. He's a solid striker but has a balanced game and can win on the ground as well. He's quick and athletic and likes to push the pace and that won't bode well for the aging Silva.
Silva can still take a punch and as he showed against Adesanya, he can hold his own against world-class fighters. But he's lost a step and his just doesn't win the big bouts any longer. He'll keep it close but not close enough.
BABB Pick: Jared Cannonier (-160)
Jose Aldo (-145) vs Alex Volkanovski (+115)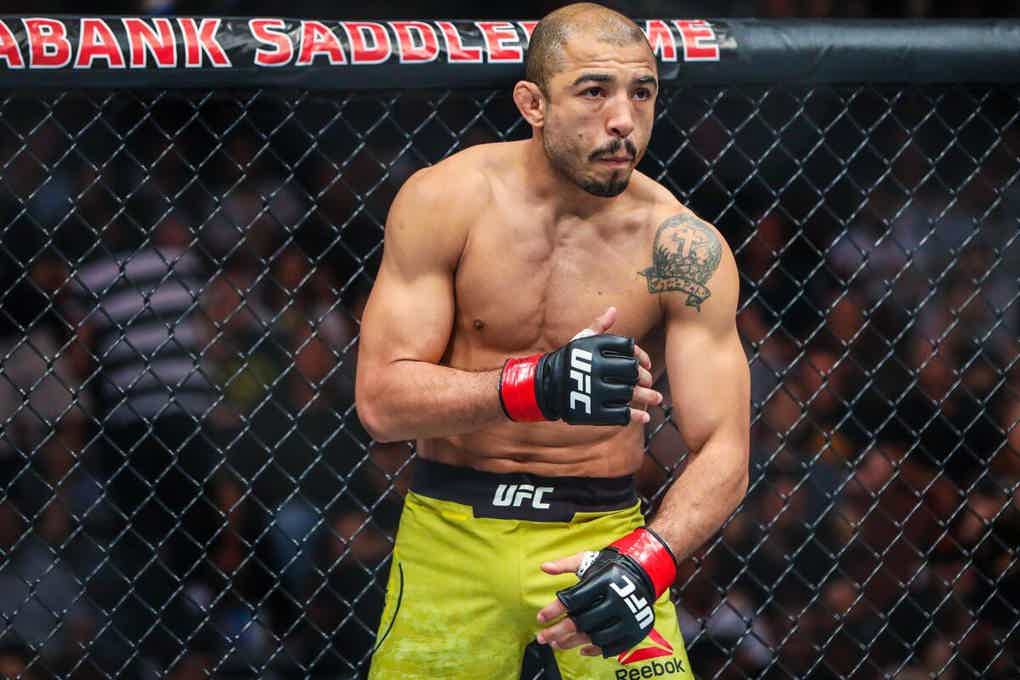 A three-time champion in the featherweight division fighting in his homeland against the top rising star in the division. This one has all the makings of an instant classic. Jose Aldo (28-4) rebounded from consecutive TKO losses to UFC featherweight champ Max Holloway with a pair of impressive stoppage victories. But those were his first back-to-back wins since 2014.
Alex Volkanovski (19-1) hasn't lost a fight since 2013. He's 6-0 since joining UFC, winning three of those bouts by TKO. Volkanovski is listed as the No. 4 contender in the featherweight division, while Aldo is No. 1.
Much of the money figures to be put down on the hometown favorite. But Aldo has hinted that he might retire at the end of the year. As Silva can attest, legends do fall. Volkanovski is carving a path toward the title and this will be his biggest win to date. Take him and the price.
BABB Pick: Alex Volkanovski (+115)
UFC 237 Undercard Picks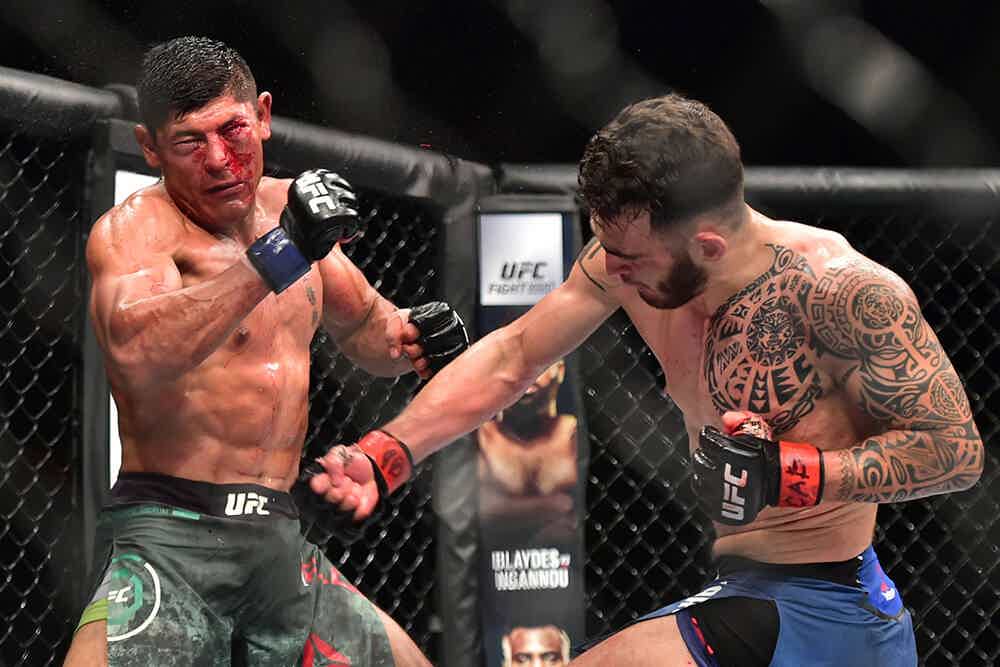 A breakdown of the UFC betting odds and of who should emerge victorious during the remainder of the UFC 237 fight card.
Main Card
Thiago Alves (-115) vs Laureano Staropoli (-115)
Diego Ferreira (-160) vs Francisco Trinaldo (+130)
Preliminary Card
Antonio Rogero Nogueira (+125) vs  Ryan Spann (-155)
Kurt Holobaugh (+125) vs Thiago Moises (-155)
Irene Aldana (-265) vs Bethe Correira (+205)
Clay Guida (-550) B.J. Penn (+375)
Early Preliminary Card
Luana Carolina (-155) vs Priscila Cachoeira (+125)
Warlley Alves (-145) vs Sergio Moraes (+115)
Raoni Barcelos (+325) vs Carlos Quiroz (-450)
Talita Bernardo (-310) vs Melissa Gatto (+240)