Betting Picks
Ogden Phoenix Stakes 2018 Picks And Odds
Not only are the horses in the Phoenix Stakes chasing the prize money, the winner of the race will automatically gain entry into the 2018 Breeders' Cup Dirt Mile.
In a race that essentially boils down to three evenly matched contenders and three pretenders, they'll be led to the Keeneland gate by Promises Fulfilled, a slight morning line favorite at odds of 8-5. Trained by Dale Romans, Promises Fulfilled has won exactly half of his six starts so far in 2018, including his last two in a row, most recently scoring a wire-to-wire victory in the (G1) Allen Jerkins Stakes.
Getting to the front early and trying to blitz the field has been Promises Fulfilled's style and you can expect jockey Luis Saez won't try anything different here.
He's breaking from the inside gate with the shortest route around the track and he'll make the others try to catch him in the short six-furlong sprint.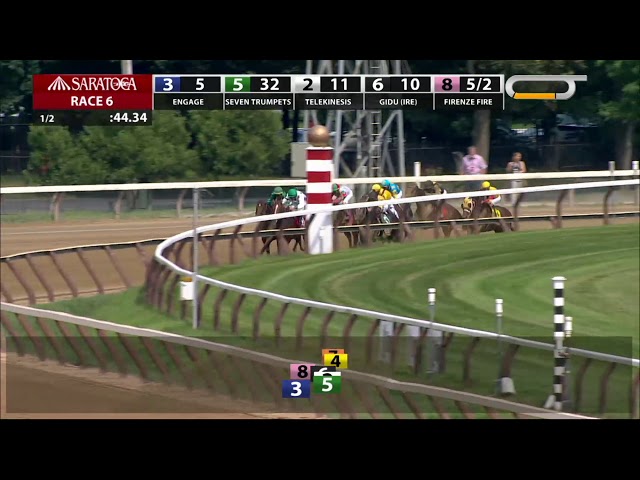 Betting Tips
Defending Champ To Try Again
Last year's winner in of the Phoenix is back in the race this year in the form of Whitmore, second choice at 9-5 in the ML odds. A multiple graded-stakes winner in his own right, he took the race last year by closing late into a fast early pace to get up to win by a nose and he'll likely be getting a good pace to run at this year once again.
He has won 11 of his 22 lifetime starts and and ran second five times in that span, and although he went through a three-race winless streak this past summer he returned to top form last time out to win the (G1) Forego Stakes with a strong stretch drive.
That race was run at seven furlongs, and the only real concern for Whitmore is if he'll run out of track in the slightly shorter run Friday at Keeneland.
Perhaps Whitmore's biggest rival, Limousine Liberal also draws into the Phoenix as third choice in the odds at 2-1. Last year he came from even further back in the race than Whitmore to get himself into the stretch drive and just missed the win himself, finishing third by a neck.
Since then, the two horses have met several times, and in July Limousine Liberal turned the tables on Whitmore by beating him by a neck in the (G1) Belmont Sprint Championship at Belmont Park, before Whitmore came back to beat him in the Forego.
Limousine Liberal was fourth in the Breeders' Cup Dirt Mile in 2017, but since then has finished in the top three in 12 consecutive races.
Dalmore Likely Best Of The Rest
Of the rest of the field, only Dalmore (15-1 ML odds) has a graded-stakes win to his name, and that came back in 2016. You can toss out his effort last time in the (G1) Whitney where he was cooked early trying to press the pace against a solid favorite.
Outside of that race, previous results would suggest he has enough early speed to be close to the pace out of the gate, and then he'll try to hang on for a minor piece of the prize.
The Phoenix Stakes goes Friday, October 5 from Keeneland Race Course as race #8 of nine on the day, with an expected post time of 4:57 PM Eastern.
Phoenix Stakes Picks
1) #1 – Promises Fulfilled (8-5)
2) #2 – Whitmore (9-5)
3) #4 – Limousine Liberal (2-1)
4) #6 – Dalmore (15-1)
Betting Breeders' Cup Qualifying Races
Over the next few days, Keeneland will be hosting no fewer than 10 Breeders' Cup qualifying races, and you can bet the bunch and start to handicap for Breeders' Cup weekend with an account at Bovada's racebook.