Betting Picks
NBA Draft: Williamson A Lock To Be Picked No. 1
It's been some time since a franchise player such as Zion Williamson entered the NBA.
While the last 15 NBA Drafts have produced some outstanding players, a difference-making generational talent capable of carrying teams to championships such as this hasn't been produced with the first overall pick of the draft since LeBron James in 2003.
Before that, you'd have to go back to Tim Duncan in 1997 to find another player of similar ilk.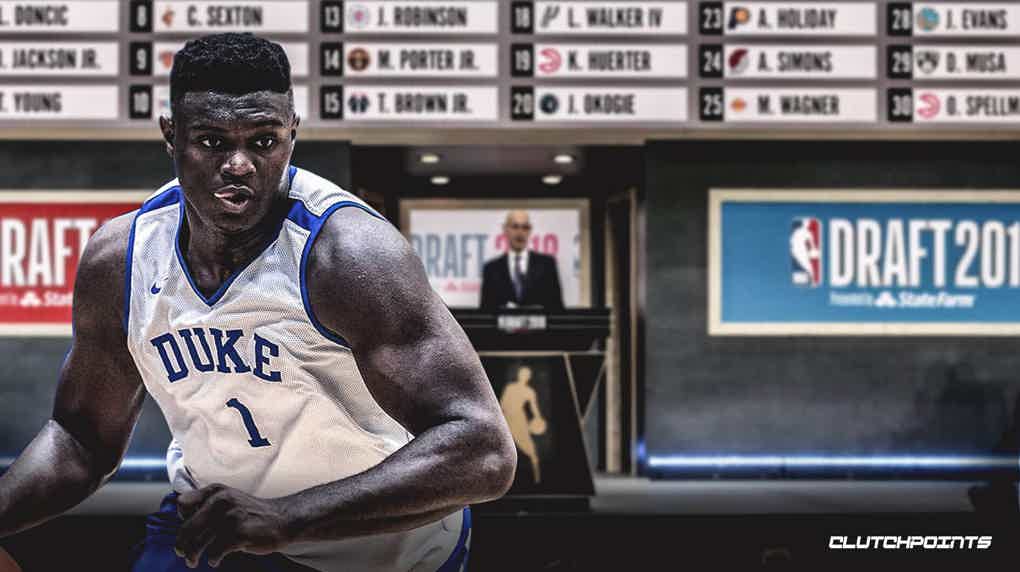 The NBA Draft Odds say that it's a virtual lock that Williamson will be the first player to come off the draft board on June 20. MyBookie has listed Williamson as the odds-on -300 chalk to go first overall.
The 6-foot-6, 280-pounder was a men among boys as an NCAA freshman and he'd already be the second-heaviest player in the NBA. His game has been paralleled to current NBA star Blake Griffin of the Detroit Pistons and also to NBA legend Charles Barkley.
BetOnline is offering a straight yes or no prop wager on whether Williamson will go first overall in the draft. Naturally, it's heavily-weighted toward yes, with overwhelming odds of -1000. You'll get a +500 line if you buck the NBA Draft Odds and wager that Williamson isn't selected first overall.
We'd advise against taking that action. Williamson at No. 1 is about as close to a lock as you're going to find.
BABB Pick To Go First Overall In 2019 NBA Draft: Zion Williamson (-300)
A Lottery Winfall for Pelicans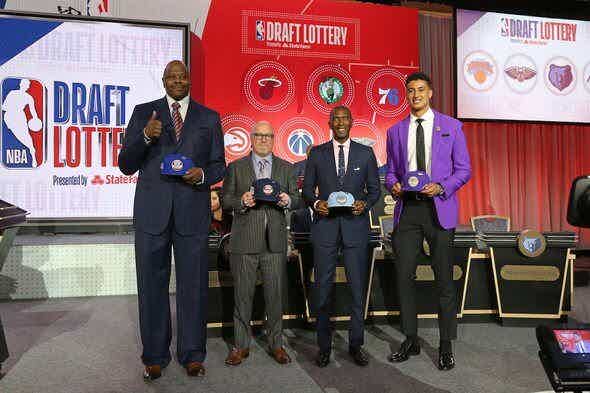 The NBA Draft Lottery Odds suggested that one of the New York Knicks, Cleveland Cavaliers or Phoenix Suns would snare the first overall pick in the 2019 NBA Draft. Each team was given NBA Draft Lottery-high odds of 14 percent that one of their balls would be first to pop out of the machine.
Instead, the New Orleans Pelicans were the surprise lottery winners, even though at six percent only five of the 14 eligible teams were given worse odds of landing the No. 1 pick. The Memphis Grizzlies, also given odds of six percent of landing the top pick, grabbed the second overall selection in the lottery.

It was the first time in five years that the team with the best odds to claim the pick didn't emerge succesful. The Suns (25 percent) walked off with the No. 1 overall choice in 2018. It went to the Brooklyn Nets (25 percent) in 2017, the Philadelphia 76ers (25 percent) in 2016 and the Minnesota Timberwolves (25 percent) in 2015.  
You must go all the way back to 2014 to locate an upset taking place in the NBA Draft Lottery Odds. That year, the Cavaliers shockingly came away with the first overall selection, despite owning just a minscule 1.7 percent chance of winning the lottery.
Odds On Who's No. 2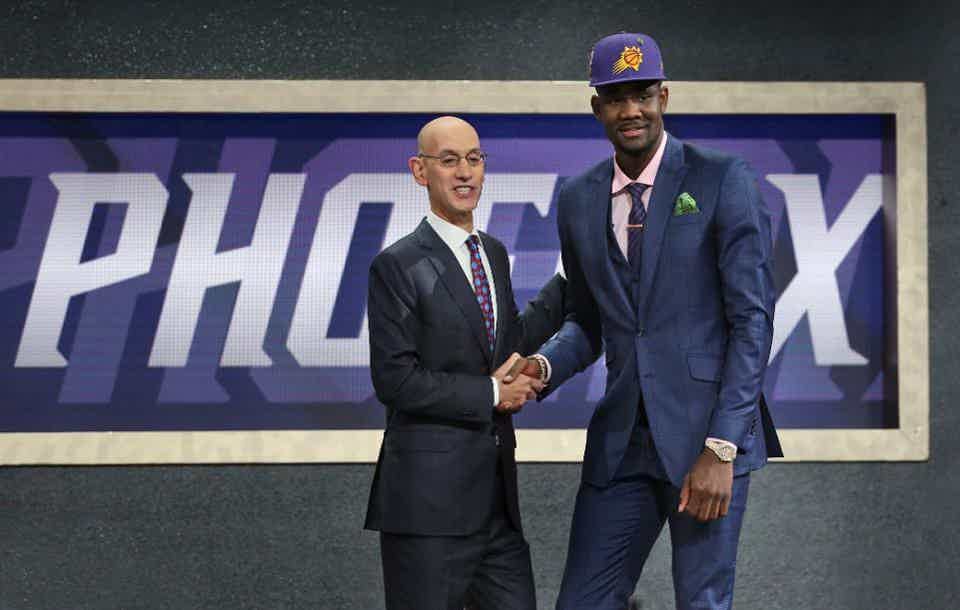 Since Williamson is about as definite a choice as there is to be the first overall selection, sportsbooks are offering NBA Draft odds on which college star will be the second player chosen in the 2019 NBA Draft.
Murray State guard Ja Morant seems to be the consensus choice to go No. 2.
BetOnline is offering odds of -200 that it's Morant's name who comes up second when the Grizzlies make their selection. The 6-1, 175 point guard can score the basketball. Morant also led the NCAA with 9.3 assists per game.
His game has been compared to the Portland Trailblazers duo of Damian Lillard (Weber State) and CJ McCollom (Lehigh), both of whom have grown into NBA stars despite playing college ball at mid-major schools.
Duke's R.J. Barrett is the second betting choice to be picked No. 2 at +150. The Blue Devils small forward is equally adept as a team's No. 1 scoring option, or as a faciltator to get others involved in the offense.
You'll also find odds offered on Texas Tech's Jarrett Culver (+1200) and Virginia's De'Andre Hunter (+1400) but this is a two-man race between Morant and Barrett. 
Morant is a better fit for what the Grizzlies need than Barrett, so go with him.
BABB Pick To Go Second Overall In 2019 NBA Draft: Ja Morant (-200)

These NBA Draft Prop Wagers Are Enticing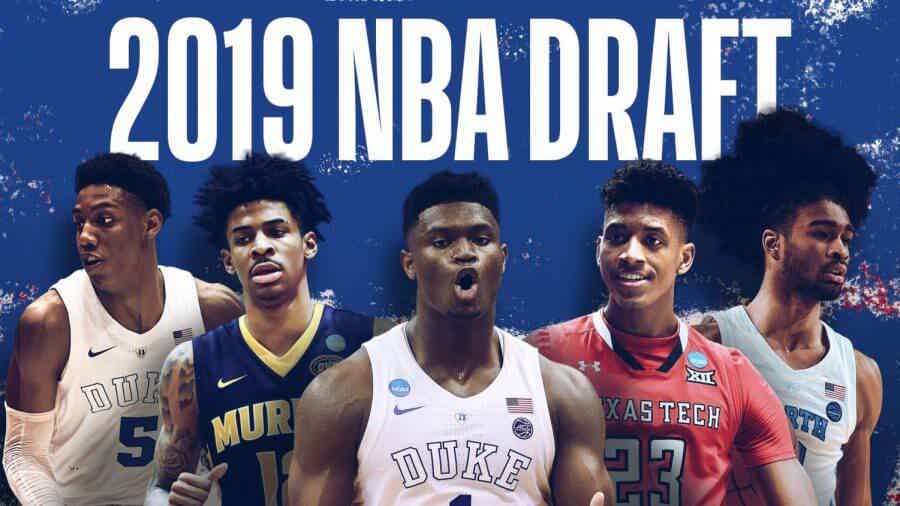 While wagering on Williamson to go No. 1 overall in the NBA Draft Odds isn't going to make you much money, fotunately, MyBookie is offering a series of Williamson-related prop wagers that could prove more profitable.
For starters, you can bet on whether the team that drafts Williamson will also sign a max free agent. It's odds of +120 for yes and -160 for no.
Considering the Pelicans are in a much better scenario than the bottom-feeders that were favored to win the NBA Draft Lottery Odds, we'd advise a no bet here.
It will be interesting to see whether New Orleans in fact utilizes the arrival of Williamson to convince center Anthony Davis, the player they selected first overall in 2012, to stay with the team.
Davis, whose contract ends after the 2019-20 NBA season, has requested a trade.
BABB Pick: No (-160)
You can also get total odds on how many players will be selected in the first round of the 2019 NBA Draft from specific schools.
For instance, the total for Duke players is set at 2.5. Over is worth +155 and under is set at -220. Since Cameron Reddish is expected to join Williamson and Barrett as top-10 selections, over seems a given here.
BABB Pick: Over 2.5 (+155)
NBA Draft day is always a busy day for trades, so of course, there's a wager on the total number of trades to take place. The bar is set at 10.5. Over the past five years, there's been an average of 11.8 trades on draft day. There were only nine in 2018 but the total has gone over 10.5 three times since 2014.
BABB Pick: Over 10.5 (-120)
See below the top sportsbooks where you can wager online and choose the best one for you: