Betting Picks
NBA All-Star Game: NBA's Best To Honor Memory Of Kobe Bryant
For the second year in a row, the NBA All-Star Game is a competition between Team LeBron and Team Giannis
Team LeBron is -205 favorites. Team Giannis is a +165 underdog
A format change will see the game contested in four separate quarters, each starting with a 0-0 scoreline
The fourth quarter will be contested as a tribute to Kobe Bryant
The 2020 NBA All-Star Game odds are always worth consideration because basketball's mid-season classic is forever an entertaining spectacle. The defense is thrown out the window and the world's best players showcase their spectacular offensive skills.
The starters were determined via fan balloting but for the second year in succession, teams were chosen via a draft between captains LeBron James of the Los Angeles Lakers and Giannis Antetokounmpo of the Milwaukee Bucks.
The format for the 2020 NBA All-Star Game has been altered dramatically and will culminate in a fourth-quarter tribute to Lakers legend Kobe Bryant, who was tragically killed in a Jan. 26 helicopter crash.
New Format Creates Four Games In One
The newly-created format for the NBA All-Star Game figures to be a boon from a betting standpoint. The game will basically be contested as four mini-games, offering sportsbooks the opportunity to provide separate odds the NBA All-Star Game 2020 for each quarter.
Each quarter will begin with 0-0 on the scoreboard. Prior to the fourth quarter, the cumulative scores will be tabulated. In tribute to Bryant, 24 – his uniform number – will be added to the score of the team in the lead.
The fourth quarter will not be timed. It will conclude when one of the teams reaches that pre-established total on the scoreboard. It will be interesting to see how this change in format impacts the NBA All-Star Game Odds over under 2020.
NBA Slam Dunk Contest: Howard's Last Hurrah?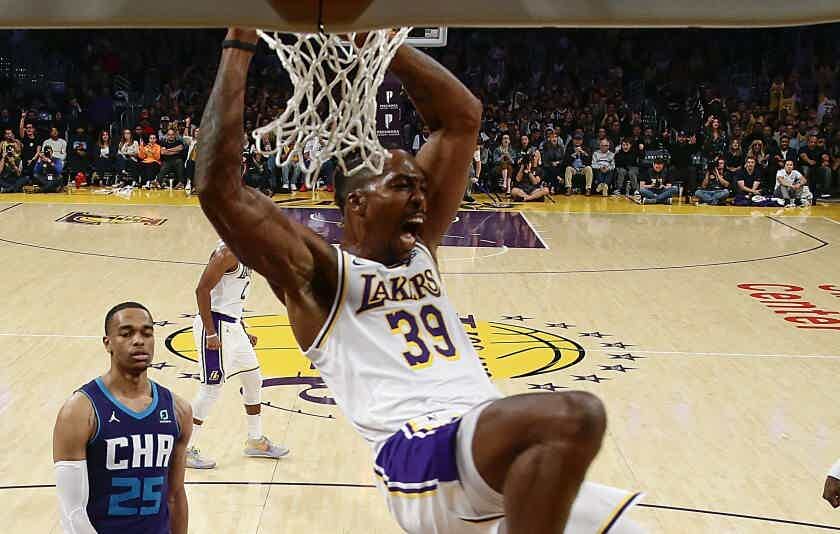 It wouldn't be NBA All-Star Weekend without the skills competition. And it wouldn't be the NBA skills competition without the Slam Dunk Contest. This event is s significant part of the 2020 NBA All-Star Game odds.
Let's check the current odds at Bovada:
Aaron Gordon (Magic) +125
Derrick Jones (Heat) +150
Pat Connaughton (Bucks) +425
Dwight Howard (Lakers) +500
Gordon previously competed in this event in 2016. He opened as Bovada's -160 chalk that year but was edged in the event by defending champion Zach LaVine of the Minnesota Timberwolves. He's the favorite in this year's slam dunk contest based on the aerial show Gordon put on four years ago.
But will there be a sentimental swing toward Howard? At 34, the 16-season veteran is on his last legs. He's started just two games this season for the Lakers. But Howard was the 2008 Slam Dunk Contest winner. He's the only former champion in the field.
NBA Skills Challenge: Can Tatum Defend Title?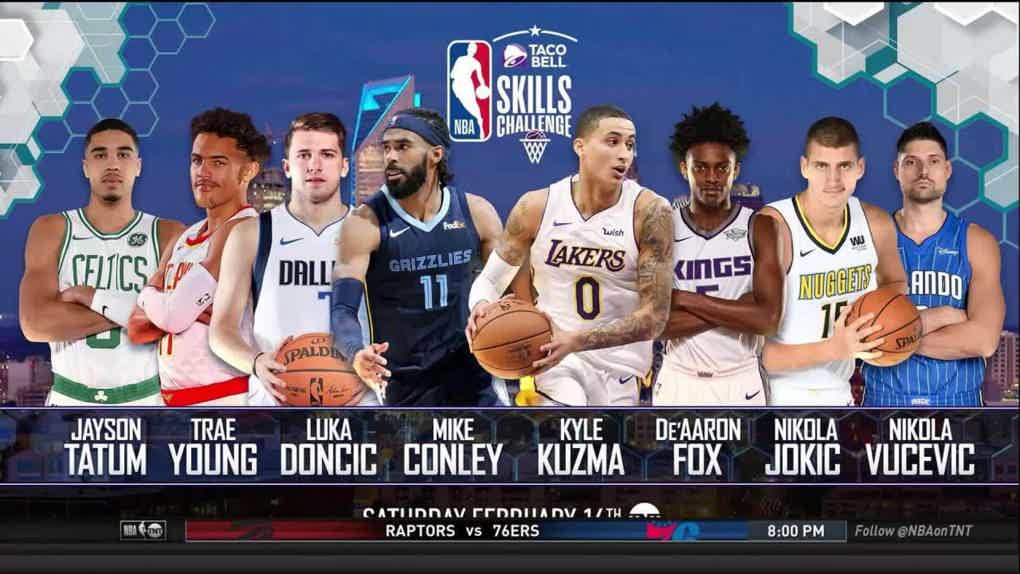 Will Jayson Tatum join Dwyane Wade (2003-04) and Damian Lillard (2013-14) as the only players to defend their titles in the NBA Skills Challenge?
Bovada's odds aren't in favor of this outcome:
Spencer Dinwiddie (Nets) +290
Shai Gilgeous-Alexander (Thunder) +400
Pascal Siakam (Raptors) +450
Jayson Tatum (Celtics) +450
Khris Middleton (Bucks) +550
Patrick Beverly (Clippers) +700
Domantas Sabonis (Pacers) +700
Bam Adebayo (Heat) +1200
Tatum and Dinwiddie (2018) are the two past champions in this competition. The two segments of this event that generally trip up the competitors are the opening pass drill and the finishing three-point shot.
Traditionally, this event has been rough on favorites but Dinwiddie seems to check off all the boxes. He's quick, his 6.5 assists per game indicate his ability to dish the ball, and his .316 three-point field goal percentage is just off his career average of .321.
NBA Three-Point Contest: Making Them Go Longer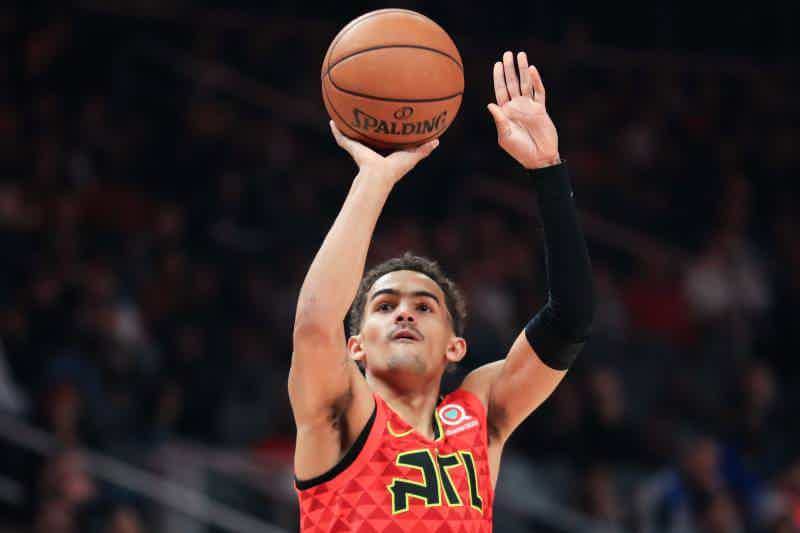 Eleven different players have won the last 11 NBA Three-Point Contests. Will Joe Harris buck the 2020 NBA All-Star Game odds and become the first to defend his crown since Jason Kapono in 2008?
Bovada gives Harris a shot, though he's not the chalk:
Duncan Robinson (Heat) +375
Damian Lillard (TrailBlazers) +400
Trae Young (Hawks) +400
Joe Harris (Nets) +400
Davis Bertans (Wizards) +400
Buddy Hield (Kings) +600
Zach LaVine (Bulls) +1200
Devonte Graham (Hornets) +1200
A new twist to this year's competition is a chance for every player to take a shot from two locations stationed 29 feet from the basket. A hoop from here is worth three points.
That could explain why Young and Lillard, known for hitting from long-range, are among the top contenders. But consistency also holds its rewards in the odds on the NBA All-Star Game 2020.
Rookie Robinson is fifth this season in three-point shooting (.451). He was a .419 three-point shooter in college at Michigan.
See below the top sportsbooks where you can wager online and choose the best one for you: