Betting Picks
2018 Jockey Club Gold Cup Picks
Of the horses that will be breaking from the gate on Saturday for the Jockey Club Gold Cup, four made an appearance on the Triple Crown trail either this past spring or in 2017. They will all have to contend with Diversify (the 7-5 morning line favorite) the defending race champ who comes to Belmont on a three-race win streak.
Last out he won the (G1) Whitney Stakes at Saratoga going wire-to-wire after setting fast pace right from the gate, the same style he employed to win the Gold Cup last year. He seems to have regained his form after a rough start to 2018, and the rest of the field has to be hoping someone will be going along to push him early in the race.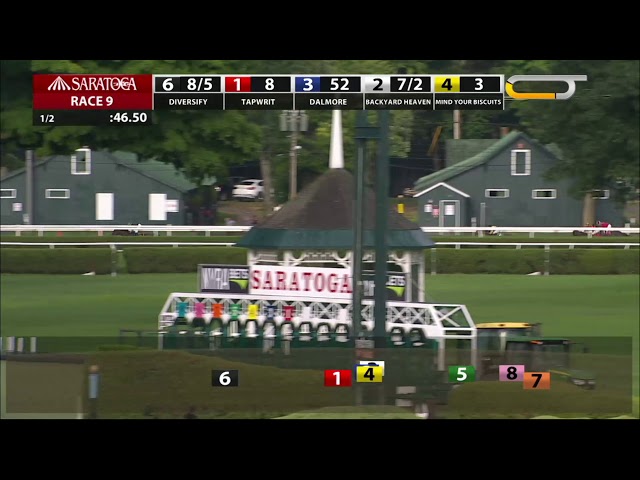 Betting Tips
Medelssohn And Others Need to Step Up
After winning the UAE Derby by 18 lengths, there was a lot of buzz around Mendelsshon (7-2) for the 2018 Kentucky Derby. He proceeded to turn in the worst performance of his career, finishing dead last, and the bloom was off the rose.
Mendelssohn has been running well enough to grab two in-the-money finishes in his last two graded-stakes starts, but he has yet to prove he's a Grade 1 winning horse in North America.
It's hard to know what to make of Thunder Snow (5-1), who much like Mendelssohn garnered a lot of hype heading into the 2017 Kentucky Derby, then came out of the gate bucking and didn't finish the race. He has been almost unbeatable in all the biggest races in Dubai, but a bust everywhere else.
If he's finally adapted to North American soil, Thunder Snow is a fast and talented horse that could pull off a big win someday, even if that day isn't this weekend.
Rounding out a superfecta ticket, the ever-popular Gronkowski (5-2) gave his fans a lot to cheer about when he ran second in the 2018 Belmont Stakes, but he was an uninspiring eighth his last race in the (G1) Travers, albeit in a race where several of the favorites ran poorly.
The Jockey Club Gold Cup goes Saturday, September 29 from Belmont Park in New York, and follows the (G1) Joe Hirsch Turf Classic. It's race #10 on the day, post time is 5:50 PM Eastern.
Jockey Club Gold Cup Picks
1) #6 – Diversify
2) #8 – Thunder Snow
3) #3 – Mendelssohn
4) #2 – Gronkowski
Online Racebook Betting
Many of the horses racing on Saturday at Belmont will be coming back to run in the Breeders' Cup World Championships on the first weekend of November, so handicapping these races will give you an edge when the BC rolls around.
You can bet the full Belmont card with one of these top-rated online racebooks.