Betting Picks
2018 Champagne Stakes Odds And Picks
The 2018 edition of the Champagne Stakes has drawn a closely matched field of 10, with half of those in single digit morning line odds, making it a tough but potentially lucrative race to handicap.
First choice in the morning line as per the oddsmaker is Complexity, checking in at 5-2. A Kentucky-bred colt trained by Chad Brown, Complexity only has a single race under his saddle, but it was a good one. Despite breaking a step slow, he quickly took the lead in a six-furlong dash at Saratoga Race Course and never looked back, winning by more than four lengths.
What caught most people's eye was an Equibase speed figure for the race of 104, faster than pretty much every other two year old in the US has run this year. It was an impressive performance, and with a repeat of that effort he could leave the field behind once again.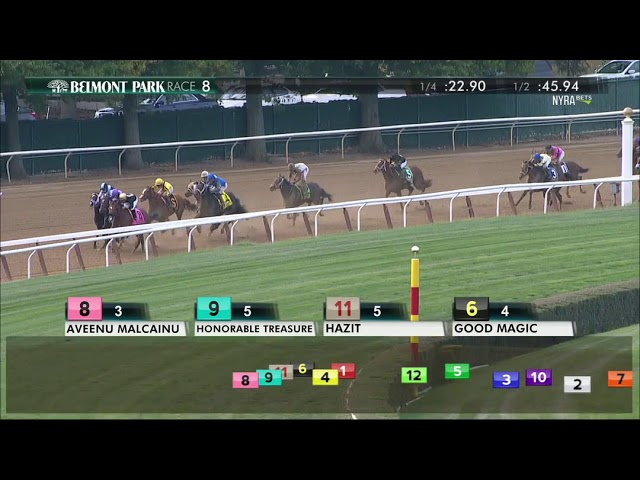 Betting Tips
Young Call Paul Has A Stakes Win
It's often hard to tell what young horses are going to do from race-to-race, so you have to like the fact that Call Paul (4-1 in the morning line odds) has raced twice and won twice, both times in front-running fashion.
The second of those was at the (G2) Saratoga Special, making him one of the few horses in the race with a graded-stakes win to his name.
While there is some question as to the talent level of colts he has faced so far, Call Paul can stamp himself an early Kentucky Derby favorite with a win on Saturday.
While he's drawn a tough outside post, at 6-1 in the ML odds Aurelius Maximus has a couple things going for him heading into the Champagne. For one, he's another in the field with two races on his resume and at this level, any amount of experience helps.
More importantly, he picked up his first lifetime win last out by a very convincing 7 3/4 lengths racing one mile on the Belmont dirt track. While it was just a maiden race, having a win on the track and at the distance is something no other colt in the field can claim and is a significant handicapping angle.
Watch the race
Breaking from the opposite end of the gate, Endorsed (7-2 in the ML) is another in the field with one race and one win so far in his career.
In that one he had to battle through a large field and didn't get the cleanest trip but still managed to prevail by a neck, all of which are positive signs with a young horse.
The Champagne Stakes goes Saturday, October 6 from Belmont Park in New York. It's race #10 of 11 on an excellent day of racing at Belmont, with an expected post time of 5:35 PM Eastern.
Champagne Stakes Picks
1) #5 – Call Paul (4-1)
2) #9 – Aurelius Maximus (6-1)
3) #1 – Endorsed (7-2)
4) #4 – Complexity (5-2)
Kentucky Derby 2019 Contenders
Along with Saturday's Breeders' Futurity Stakes from Keeneland, the Champagne is the start of a long road for horses trying to qualify for the 2019 Kentucky Derby.
You can follow your favorites and make your bets up to the first Saturday in May in one of these online racebooks.