Betting Picks
NFL Draft 2020: Social Distancing Creates Entirely New Prop Wagers
Originally slated to be held outside the Belaggio Hotel in Las Vegas and in front of the casino's iconic fountains, COVID-19 changed these grandiose plans for the April 23-25 NFL Draft. For bettors, nothing has changed and there are plenty of NFL Draft odds.
Social distancing regulations mean that instead, they'll be holding the draft online and restricting the number of people allowed to be in the room. But it's led to opening up a whole new avenue for unique NFL Draft prop wagers.
Instead of being held by the iconic fountains of the Bellagio Hotel in Las Vegas, due to the COVID-19 outbreak the 2020 NFL Draft will take place online
That's led to the evolution of numerous social distancing prop bets built around the draft
LSU Heisman Trophy-winning quarterback Joe Burrow is the prohibitive -2200 favorite to be selected first overall
There were such grandiose plans for the 2020 NFL Draft picks. Slated for April 23-25, the NFL Draft was to be held outdoors by the iconic fountains of the Bellagio Hotel in Las Vegas. Players were going to be shuttled to the podium across the water via barges.
Then this perceived spectacle, like just about everything else in society, was infected by the coronavirus. COVID-19 put a halt to all sports, and even to celebrations of a sport like the NFL Draft.
Top college players dream of the day when they hear their name called on draft day, walk proudly to the podium and don the jersey of the team that will provide their professional future. Instead, this year's draft class will be learning their fate via the worldwide web.
Interestingly, that's caused a 180-degree turn in prop bets being offered on the draft. Along with the usual fare of which players will be drafted where and by what team, BetOnline is also providing a number of betting markets covering the social distancing aspect on 2020 NFL Draft picks.
Not Your Average Joe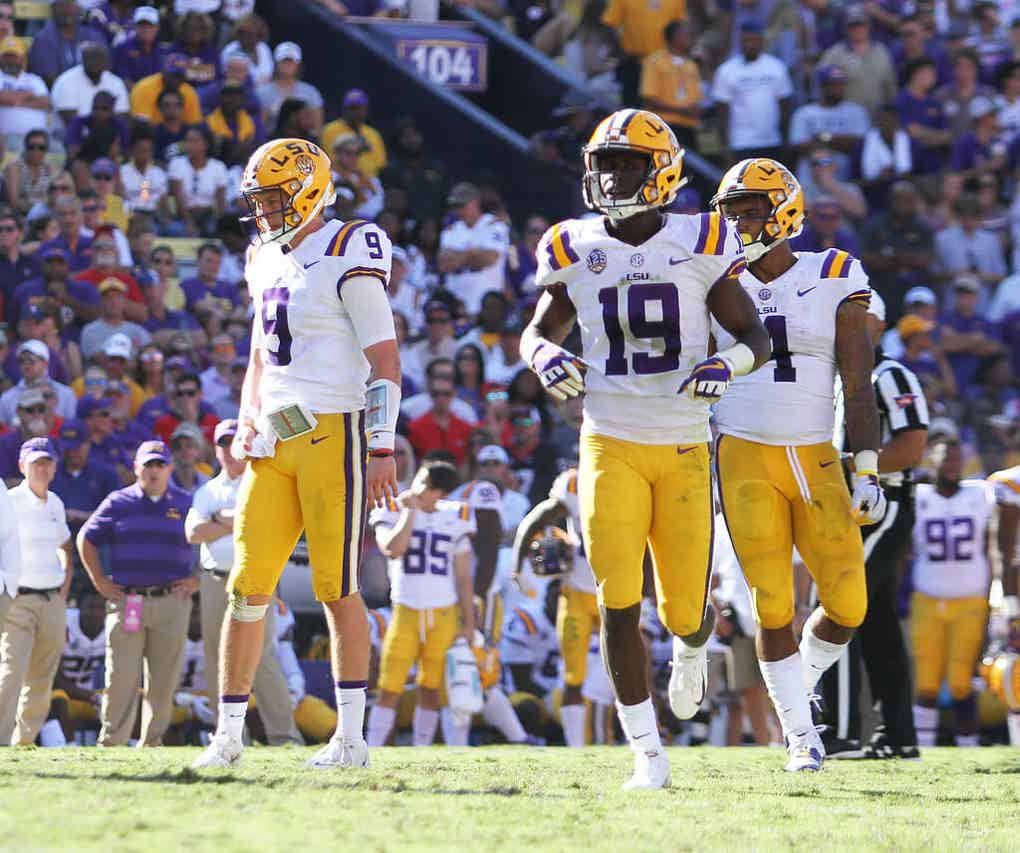 It's a given that LSU QB Burrow will be the first name to come off the 2020 NFL Draft board. En route to his Heisman Trophy win, Burrow put together a college football season for the ages.
He led the NCAA in passing yardage (5,761), touchdowns (60) and completion percentage (76.3) while helping the Tigers to a 15-0 record and the national championship.
The Cincinnati Bengals own the first overall selection and appear ready to move on from veteran QB Andy Dalton. However, there's also been mild speculation that the Bengals might entertain a trade for the top pick. Regardless, even if it's not Cinci, Burrow is going No. 1.
Mom's The Word
No matter what NFL betting site you check out, the odds on Burrow being selected first overall are prohibitive. He's listed at -2200 at some sportsbooks. At that price, it's pointless to wager on Burrow as the first selection.
Luckily, BetOnline has a prop that can make you some easy profit. The sportsbook is providing a betting market asking who the No. 1 overall pick will be seen hugging first after his name is called by an NFL team.
The player's mother is the chalk at +125. His father (+250) and girlfriend (+300) are next in this betting line. You can get odds of +700 on him embracing a sibling or a friend.
What self-respecting young man isn't going to hug mom first? Who made sure they were fed? Who cared for them when they were sick?
Mom's the word.
Pick: Mother (+125).
Social Distancing Standards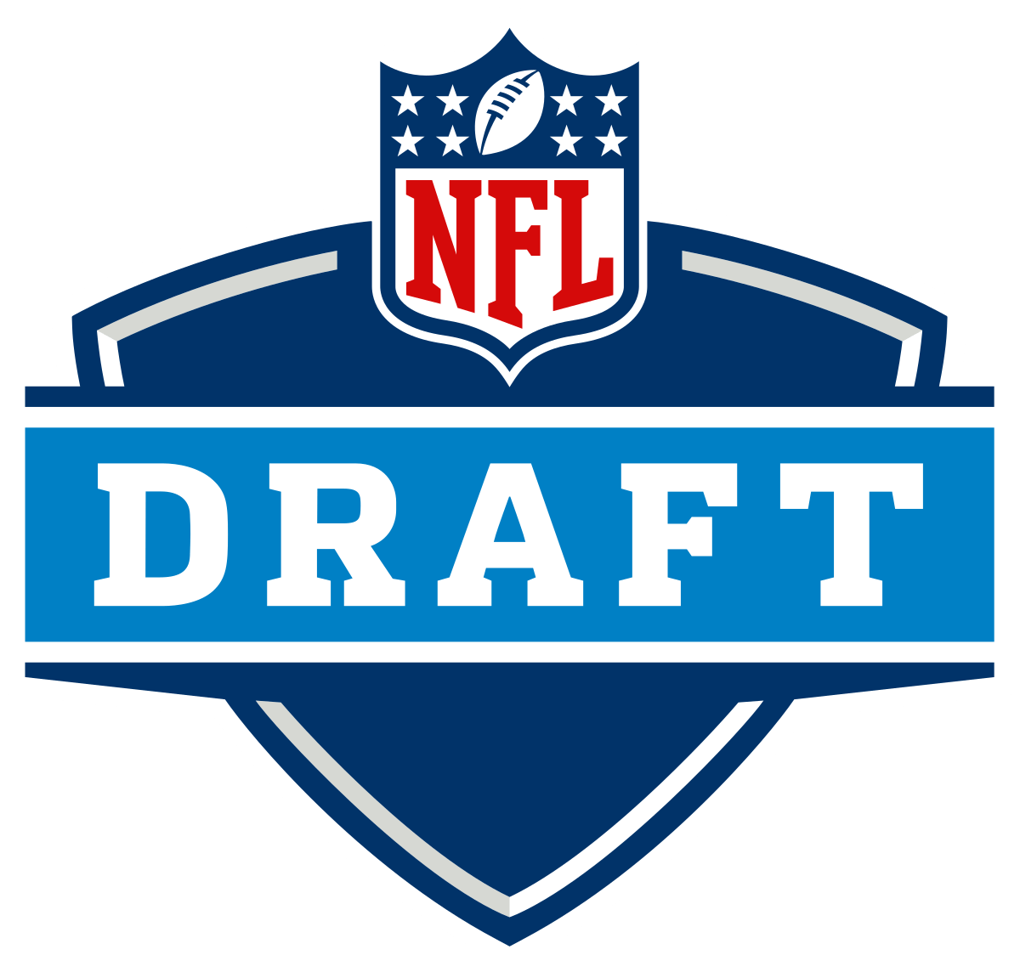 The move to an online draft might've ruined the potential spectacle but it opened up a window to a whole new type of 2020 NFL Draft props. BetOnline has written an entire series of prop wagers relating directly to the social distancing aspect created by the impact on the draft of COVID-19.
How many people will be seen in one room? The total on this wager is 9.5 people. The over is -160 and the under +120.
It's a sad indictment of our society that violating the recommended safe number of people at a gathering (five is generally the barrier set by health officials) is the favorite in this wager. It's perhaps even sadder to note that this will likely be the winning play.
Some players will undoubtedly have everyone he's ever met assembled in one room to celebrate when they hear the big news.
Pick: Over 9.5 (-160).
Cats vs Dogs
BetOnline is also offering a pair of props pitting the age-old dog vs cat scenario. The sportsbook is setting a total bar of 3.5 on the number of dogs seen during the first round of the NFL Draft. The under is -140 and the overset at +100.
It's a dog eat dog world. Take the over.
Pick: Over 3.5 dogs (+100).
BetOnline isn't as bullish when it comes to the feline population. The total for cats seen during the first round is established at 0.5. The under is -130 and the over is -110.
These are football players. They won't want to admit they have cats, even if they do. But you've heard that old line about how hard it is to herd cats. They'll make their presence known.
Pick: Over 0.5 cats (-110).
QB Or Not QB?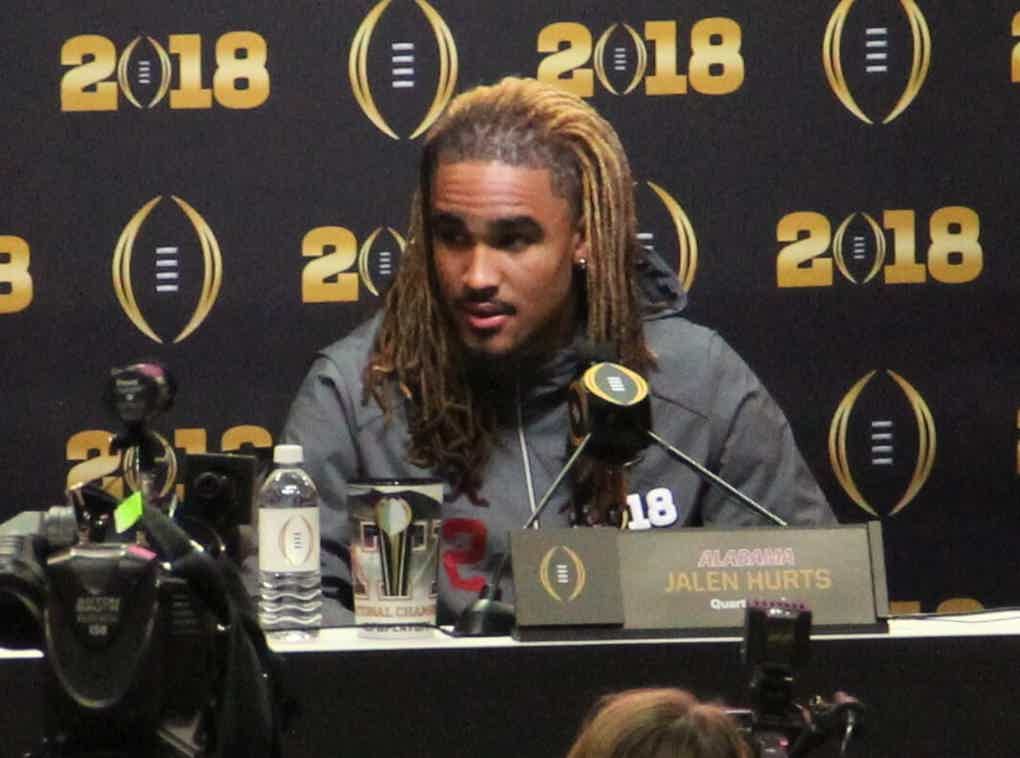 The 2020 NFL Draft is deep in quality quarterbacks. That development has also led to the opening of a number of QB-related prop wagers.
Two QBs who played at Alabama figure prominently in these props. Tua Tagovailoa was under center for the Crimson Tide last season until a hip injury ended his season. Jalen Hurts was the Alabama QB until he lost his starting job to Tagovailoa and transferred to Oklahoma.
His injury and the coronavirus-caused inability of teams to work him out make Tagovailoa an enigma as an NFL Draft pick. BetOnline puts Tua going anywhere from second to sixth overall. They even offer a field option with this prop.
He's a good fit for the Los Angeles Chargers, who let veteran QB Philip Rivers go. the Chargers select sixth overall.
Pick: Tua Tagovailoa sixth overall (+300).
Hurts So Good
Hurts was a Heisman Trophy finalist following his strong season with the Sooners. There are questions about his size and arm strength. However, his mobility makes him an attractive option to NFL teams, especially considering the recent success of other mobile QBs who were originally doubted such as Lamar Jackson of the Baltimore Ravens and Deshaun Watson of the Houston Texans.
BetOnline lists a prop on which round of the NFL Draft will see Hurts selected. The second round looks about right.
Pick: Jalen Hurts drafted in the second round (-140).
A Plethora Of Receivers To Give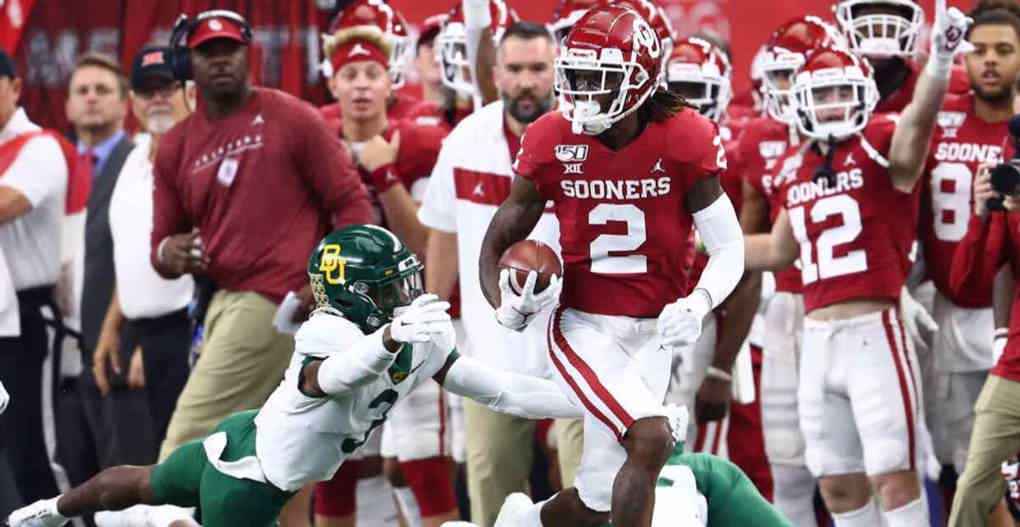 The 2020 NFL Draft is also rich in quality wide receivers. None of them may go in the top 10 selections but many receivers will be tabbed throughout the draft process.
The consensus is that the first receiver off the board will come down to a battle between Oklahoma's CeeDee Lamb and Alabama's Jerry Jeudy. BetOnline lists both wideouts at co-favorite odds of +110.
There's a sleeper among the 2020 NFL Draft picks who makes the best bet look to be a little bit further down the odds board. Jeudy's Alabama teammate Henry Ruggs III is a world-class speed merchant.
Henry Ruggs III officially ran a 4.27 40, tied with Marquise Goodwin in 2013 for the 4th fastest at the NFL Combine since 2006.

Ruggs III also had a 42-inch vertical jump. Since 2006, no player at the NFL Combine has produced both a sub-4.3 40 and a vertical jump of 40 inches. pic.twitter.com/5rVR8yoJs1

— ESPN Stats & Info (@ESPNStatsInfo) February 28, 2020
Ruggs turned heads at the NFL Combine when he ran a 4.27-second 40-yard dash. Take the price and wager on him as the first receiver selected.
Pick: Henry Ruggs III (+350).
See below the top sportsbooks where you can wager online and choose the best one for you: