2021 Martinsville Playoff Race Predictions
Date: Sunday, October 31st.
Time: 18:00 BST.
A huge race in the penultimate play-off for the 2021 Nascar Camping World Truck Series takes place at Martinsville this weekend and it's set to be one of the most exciting of the year so far.
Kyle Larson currently leads the standings and has won each of the last three races of the season, seeing him earn a 74-point lead over his closest challenger Chase Elliott.
But how likely are they to win the race on Sunday and change that gap further? Let's take a look at the favorites for the race.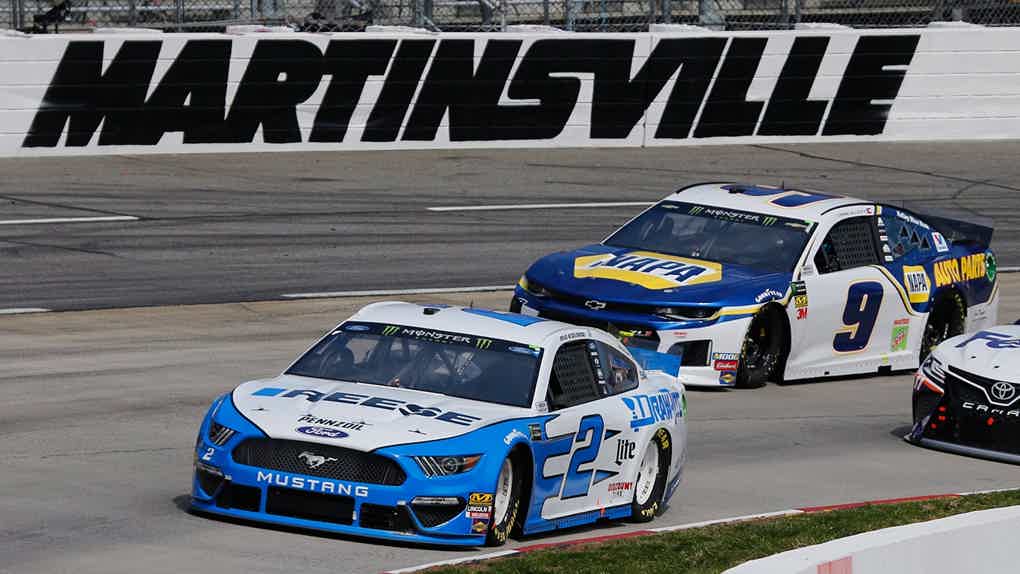 Martin Truex Jr - (+450)
The favorite to win the race this weekend isn't actually really involved in the championship picture surprisingly.
Truex Jr has been successful in three of his last four races at the Virginia short track and with odds of +450, he's hard to ignore in the betting.
With that said though, the fact he isn't involved in the championship picture currently could see him edged out as the race hots up. He's a great price though and you can even get him at +130 to finish in the top three so maybe take a look at that for a value bet.
Kyle Larson - (+500)
The current standings leader and winner of each of the last three races on the schedule, Larson is a great price to extend his run and become the first man since Jimmie Johnson in 2007 to win ten races in a single season.
His number five car has been dominant over the last month and he has extended his lead at the top of the championship standings, but he hasn't shone on this track in the past.
His only race for Hendrick at this track saw him finish in fifth-place in April this year. But with how good he's been this season it's increasingly difficult to overlook him and with the added value of him not being the favorite on this occasion, he's definitely worth looking at as a value bet.
Chase Elliott - (+600)
The reigning, defending champion from last season is hot on the heels of his current teammate Larson and is looking for a bit of deja vu when it comes to this year's race for the title.
Last year it was a win at Martinsville in the penultimate race of the season that set Elliott up for the celebratory scenes we saw in Phoenix when he was crowned champion.
His Hendrick car can compete with the speed of Larson's but his added experience on a track that is all about brake wear and rhythm could prove to be essential in such a close field. He's only finished worse than the ninth once in his last seven starts on the track and was runner-up in April's race.
At +600 with the experience of having been there and done it, he's a great shout to take the final race all the way to the wire against his teammate.
Denny Hamlin - (+650)
Hamlin is among the drivers with the best record at Martinsville throughout his career, with five wins and an average finish of below tenth at the Paperclip.
His last win however was way back in 2015 and his trademark inconsistency is something we've seen regularly since. He's probably one to avoid in this race, especially with his last of title chances going into the race too.
One to watch
Don't discard Joey Logano.
Joey Logano - (+850)
The 2018 champion has gone under the radar this season with just one win all season, but his record at Martinsville is impressive and he is in a win-to-get-in situation for the Championship 4 in next week's final race.
The 31-year-old has finished eighth or better in six of his last seven at Martinsville and his only poor finish over the last month was due to an engine failure at Texas.
He's odds on to finish in the top ten, but a sneaky bet for him to finish in the top three isn't out of the question at +240.
Best bets
This race has all the ingredients to be a cracker, with title implications at stake for many and the chance of an upset in there too.
With that all said though, there are a few bets that stand out more than others when looking at the markets.
Chase Elliott is the defending champion and after winning here last season to set himself up for the final race, odds of +600 look way too good to ignore for him to do it again. If you're not sure on that though, cover that bet with a bet for his teammate and current standings leader Kyle Larson to finish in the top three at +240 to take the title race into the final weekend.
Finally, Logano's experience on this track mixed with his good form and long value odds make him be the top Ford car at +240 a great value bet also and one that I expect to come in with little to no problems. 
See below the top sportsbooks, like BetUS or Bovada, where you can wager online and choose the best one for you: