Betting Picks
Deontay Wilder Vs. Tyson Fury Odds
For decades, boxing's heavyweight division were the glamor boys of the sweet science. The man who wore this belt was known as well worldwide as was the President of the United States, names like Jack Dempsey, Joe Louis, Rocky Marciano and Muhammad Ali. But much like POTUS of late, the stature of the heayweight champion has diminished significantly. 
Though he held the title for more than a decade, Wladimir Klitschko didn't exude Ali's charisma or Mike Tyson's frightful finishing power, winning bouts with patient, surgical precision. His reign came to an end via decision against Fury in one of the dullest heavyweight title bouts ever witnessed. But Fury relinquished his title following a positive drug test.
Wilder claimed the WBC heavyweight title in 2015. In doing so, he became the first American world heavyweight champion in nine years, the longest period of time boxing had gone without an American heavyweight champ. 
Let's look at this fight based on odds provided by Bovada. 
Betting Tips
How Wilder Wins
Deontay Wilder (-165) – A veritable knockout machine, Wilder, 33, is 40-0 and just one bout has gone the distance. But he hasn't exactly fought a who's who of top contenders, and there's a sense that his resume is padded and his skills overrated. Wilder tends to overwhelm opponents with devastating combinations but his movement in the ring is plodding. In his last bout against Luis Ortiz, the veteran exploited weaknesses in Wilder's defensive skills and nearly pulled off the upset.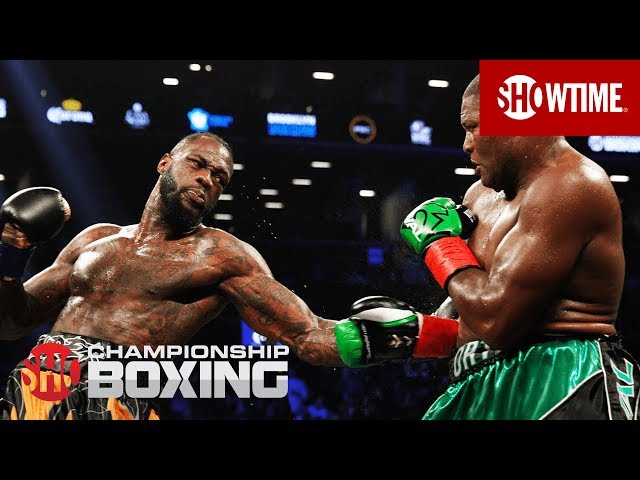 How Fury Wins
Tyson Fury (+135) 
Don't buy into Fury's oafish clowning. It's all an act. When he gets down to business, Fury, 30, is capable of beating anybody – just ask Klitschko.
He's 27-0 with 19 knockouts, but Fury has proven that he can box and finesse his way to a victory. His footwork is solid, he moves well for a 6-9 man and he has the added bonus of raw punching power. Wilder has yet to face a fighter of Fury's ilk in the ring.
BABB Pick: Tyson Fury (+135)
See below the top sportsbooks where you can wager online and choose the best one for you: