Betting Picks
Conor McGregor vs Donald Cerrone: The Notorious Returns To The Octagon
Conor McGregor will be back in the cage for the first time in 15 months when he faces Donald Cerrone in a welterweight bout at UFC 246 on Jan. 18 in Las Vegas. Despite his long down time, Bovada still likes McGregor as the chalk in the UFC 246 odds.
Conor McGregor vs Donald Cerrone odds to win at Bovada:
McGregor -225
Cerrone +175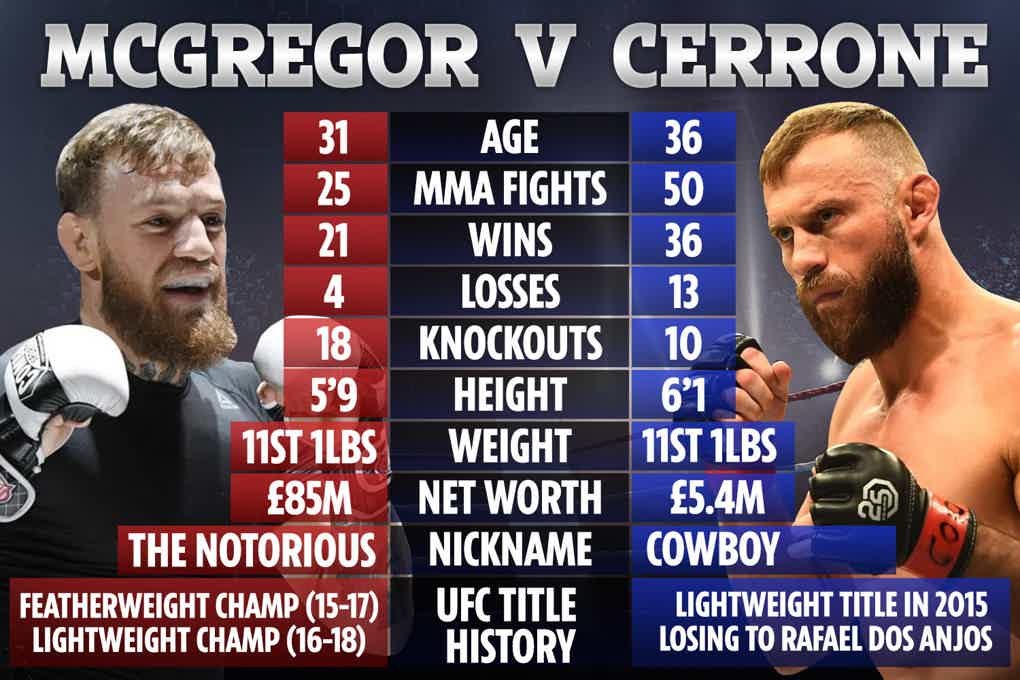 A Notorious Comeback
There's no questioning that McGregor is a UFC legend. He was the first fighter in the promotion to simultaneously hold two titles when he won both the featherweight and lightweight belts. But that was four years ago in 2015.
McGregor hasn't won a fight since Nov. 12, 2016, when he knocked out Eddie Alvarez to win the UFC lightweight title. McGregor's only fight in 2017 was his much-ballyhooed boxing debut against unbeaten world champion Floyd Mayweather.
He lost that fight via knockout. In his only fight of 2018, McGregor lost his UFC lightweight title belt to Nurmagomedov.
McGregor Still Carries Weight In UFC
He might not be the fighter that he once was, but Conor McGregor remains beloved by the masses among the faithful followers of UFC. His mix of skill in the octagon and outrageous personality that sometimes crosses the line of good taste was a natural fit with the organization that is truly the wild west of sporting competitions.
You can count on plenty of action being played on McGregor in the UFC 246 Vegas odds. Just look at his fight against Mayweather. Millions of dollars were wagered on McGregor, even though he'd never boxed professionally and his opponent was considered to be among the greatest pound-for-pound fighters to ever set foot in the squared circle.
Is McGregor Playing It Safe?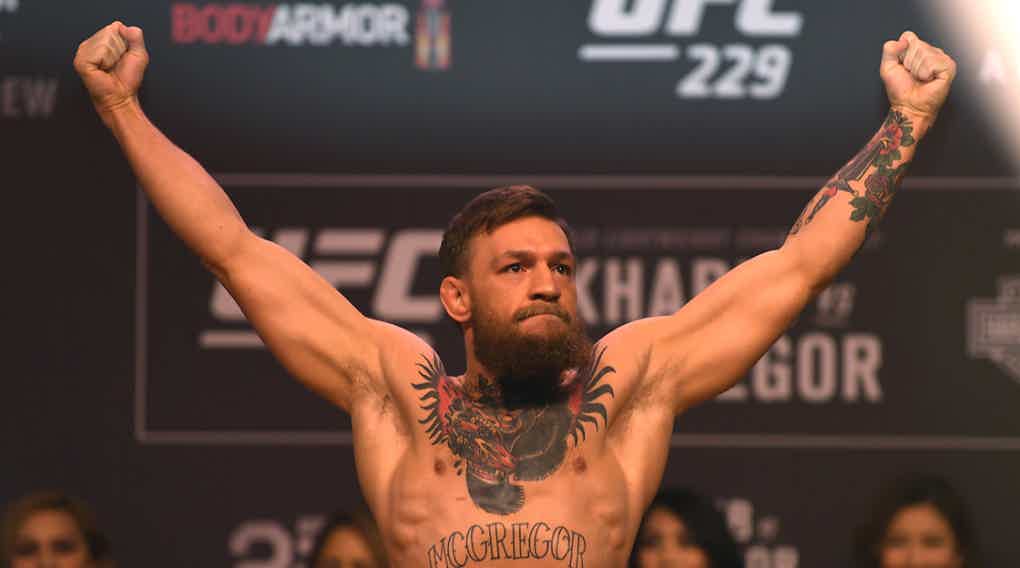 McGregor built up his following as the biggest draw and top earner in UFC by being a risk taker, someone who thrived on biting off more than he seemingly could chew, and then proving the doubters wrong by devouring what was in front of him.
The McGregor vs Cerrone odds show him as a decent favorite, and it looks to be a safe play for him as he gets back into the octagon. But what if he loses? Where does McGregor go next if he's handed a setback by Cerrone?
A rematch with Nurmagomedov would've created the highest pay-per-view cash cow in UFC history. Undoubtedly, McGregor would've lost such a bout in his first fight back in action but at least he would've got paid.
A more intriguing match might have been pitting McGregor vs Justin Gaethje. Those two are currently joint No. 3 in the UFC lightweight rankings.
McGregor should most definitely defeat Cerrone. But this bout smacks of nothing more than a tune up for The Notorious.
Cowboy Cerrone Won't Be A Pushover
In the Conor McGregor vs Donald Cerrone odds, Cerrone (36-13) is supposed to be the perfect opponent for a McGregor (21-4) comeback. He holds enough name recognition to make the bout legit. At the same time, he's lost his last two fights.
While certainly deemed a tuneup for bigger and better things along McGregor's comeback trail, Cerrone won't just roll over and fall down. He's fought for the UFC lightweight title. Cerrone holds a four-inch reach advantage over McGregor, and 10 career knockout wins.
He holds UFC records for the most fights (43), wins (23) and finishes (16).
They will fight at 170 pounds to ensure that McGregor can make weight. If you think the ring rust on McGregor will be difficult in coming off, Cerrone just might offer a worthwhile value bet in the UFC 246 odds.