Betting Picks
Champions League: Is This Manchester City's Year?
Liverpool's 2-0 win over Tottenham Hotspur in an All-England 2018-19 UEFA Champions League final upset the form charts for Champions league winner odds. It halted a five-year run of success in the final for Spanish clubs.
Manchester City also entered the competition last season as the +275 favorites. Eventual champions Liverpool opened as the fifth choice in the betting markets at +800. Liverpool's win marked the first time that the Champions league picks were from England since Chelsea won the title in 2011-12.
With six titles, Liverpool is the No. 1 English side in the Champions league winner odds. The Merseysiders captured back-to-back titles in 1976-77 and 1977-78, among a six-year run of victories by teams from England. Liverpool also won in 1980-81 as part of that successful English streak.
Spanish clubs have dominated the competition in recent seasons. Real Madrid beat Liverpool 3-1 in the 2017-18 final, the third straight victory for the Spaniards. Real Madrid also won in 2013-14, while Barcelona were the pick in the UEFA Champions League odds in 2005-06, 2008-09, 2010-11 and 2014-15.
Real Madrid have won a record 13 UEFA Champions League titles and appeared in a record 16 finals. Next in line is AC Milan with seven titles, followed by Liverpool's six wins, and then Barcelona and Bayern Munich with five apiece.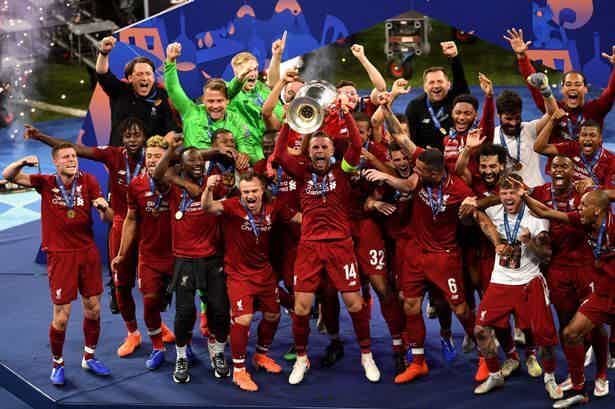 When Bayern Munich beat Borussia Dortmund 2-1 in an All-German final in 2012-13, it marked the only time in the past nine years of the competition that it wasn't won by an English or Spanish club.
As the UEFA Champions League enters the Group Stage of competition, let's look at the top contenders, with odds provded by Bovada.
UEFA Champions League: Top Contenders
It's interesting to note that last season, eventual champions Liverpool weren't setting the Champions League odds on fire during the Group Stage of the compeition. Liverpool didn't even win their group, going 3-3-0 and finishing second to Paris Saint-Germain.
In other words, don't be afraid to look a bit away from the favorites in order to find a solid play in the Champions League winner odds.
Manchester City (+350) 
The Blues have dominated the English Premier League. Manchester City has won the last two titles. Star striker Sergio Aguero has scored at least 30 goals in each of the past three seasons.
Manchester City is housed in Group C with Atalanta, Dinamo Zagreb and Shakhtar Donetsk. They should have little trouble winning the group and easily advancing.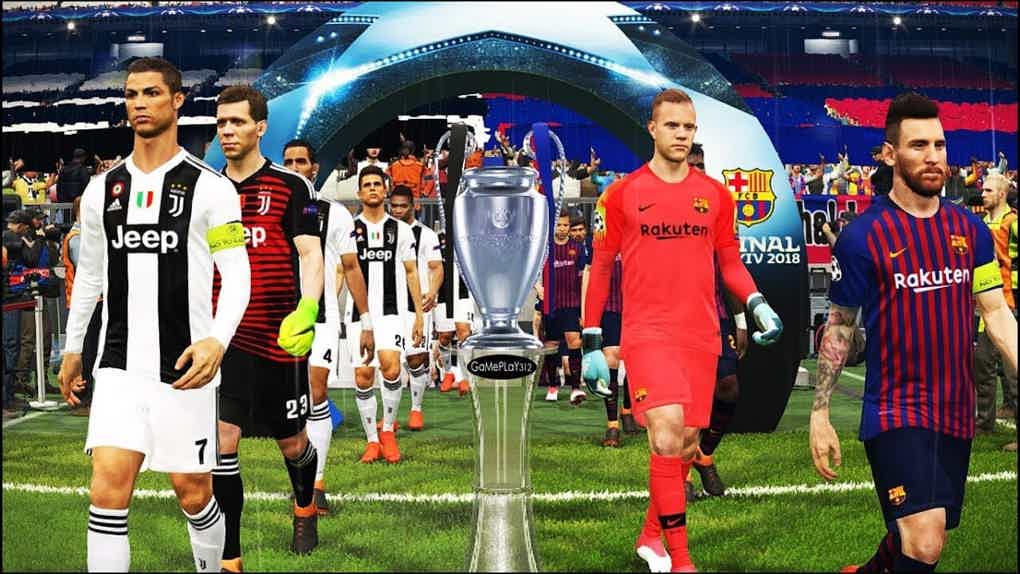 Barcelona (+500) 
Lionel Messi and company find themselves booked into the group of death in the Champions League betting odds. Barcelona will be asked to deal with Inter Milan and Borussia Dortmund, with only two of the three sides surviving to play in the knockout phase.
Last year, they survived a group that included Inter, Spurs and PSV Eindhoven, so this is nothing new to the Spaniards.
Liverpool (+600) 
Were it not for a spectacular last-minute save from Alisson Becker against Napoli, the Italians and not Liverpool would've advanced to the knockout round. Worrisome for Liverpool is that Alisson is nursing a calf injury.
He's expected to return to action later this month, or in early October at the latest. Grouped again with Napoli, those two clubs should advance, leaving RKC Genk and FC Salzburg as the odd ones out.
Real Madrid (+800) 
After three years as the Champions League picks, last year saw Real Madrid bow out of the competition meekly. The Spanish giants were tumbled aside by Ajax in the Round of 16 by a 5-3 aggregate score. Real Madrid is in tough in the group stage. They'll face French powers PSG, as well as the reigning Belgian (Club Brugge) and Turkish (Galatasaray) champions.
UEFA Champions League: Longhsots Worth A Look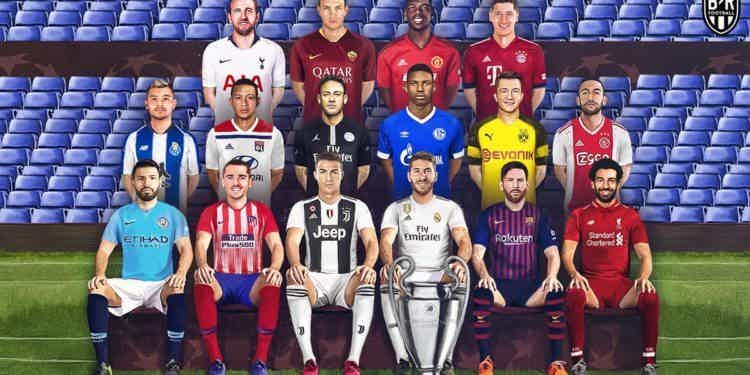 The Champions League betting odds are not rich with tales of gigantic upsets or teams making historic runs to win unprecedented titles. The form charts tend to hold in this competition.
That doesn't mean you can't make some money by wagering on a team to get on a roll and go deeper into the competition than most expect of them.
That certainly was the case last season when Ajax rose up and reached the semi-final before losing out to Tottenham. 
Let's look at a few teams with the potential to make a run much further than the odds would anticipate.
Paris Saint-Germain (+900) 
The French side is loaded with talented scorers in Neymar, Edinson Cavani and Kylian <Mbappe. They won their group last season. PSG is off to a 3-1 start to the French Ligue 1 season.
Juventus (+1000)
The perennial Italian champions and the current team of Cristiano Ronaldo are the kings of the close call in the UEFA Champions League odds. Juventus won its last Champions League title in 1995-96.
Since that victory, Juventus has reached the final five times and lost every one of them. The most recent setback was a 4-1 loss to Real Madrid in the 2016-17 final.
Bayern Munich (+1200)
Bayern have won seven successive Bundesliga titles. Since their 2012-13 triumph, the Champions League betting odds haven't gone Bayern's way.
Four times in the past six seasons, they've been toppled out of the competition at the semi-final stage. Last year, Bayern was ousted by Liverpool 3-1 in the Round of 16.
Borussia Dortmund (+3300)
Champions League finalists in 2012-13, Dortmund got their year off to an impressive start. They blanked Bayern 2-0 in the DFL Supercup. In their first two Bundesliga games they pounded home eight goals.
RB Leipzig (+5000)
Off to a 3-0 start in the Bundesliga, RB Leipzig owns a 9-2 goal differential. Grouped with Zenit Saint Petersburg, Benfica, and Lyon, it wouldn't be a surprise to see RB Leipzig win out and advance.
See below the top sportsbooks where you can wager online and choose the best one for you: