Betting Picks
Bet On The Cigar Mile 2018
Coming in off a somewhat disappointing fifth-place finish in the 2018 Breeders' Cup Classic, former Kentucky Derby contender Mendelssohn gets back to the track for the Cigar Mile and is the morning line favorite at odds of 8-5.
Trained by top Irish trainer Aiden O'Brien, the Kentucky-bred Mendelssohn started his career racing on the grass in the UK, before coming over to the US last year to win the 2017 Breeders' Cup Juvenile Turf.
He started 2018 with a pair of wins on synthetic surfaces to qualify for the Kentucky Derby, but including the Derby he has been unable to grab a win in five straight starts on dirt tracks.
He's getting a cut back in distance here from most of his recent races, and was the best of the rest earlier this summer when running second in the (G1) Travers Stakes, but at low odds he's difficult to back for the win.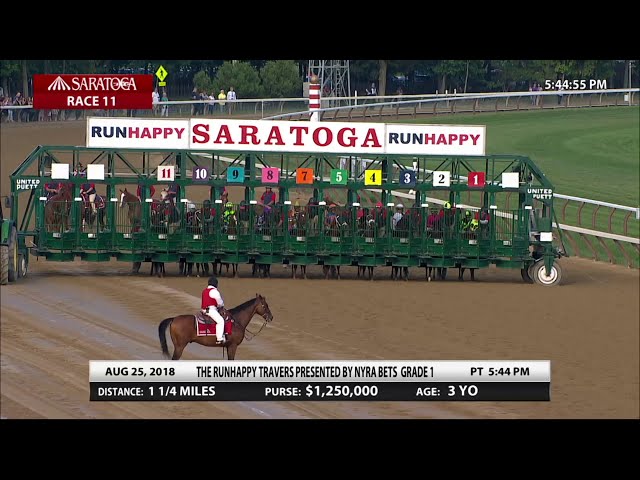 Betting Tips
Timeline An Interesting Upset Chance
If there is a home-track advantage for any horse in the race it could go to Sunny Ridge (7-2 ML odds) who has three wins and one runner-up finish in seven starts at Aqueduct, including the (G3) Withers Stakes back in 2016.
While that effort represents his only graded-stakes win, he has been very competitive in most of his races, finishing in the money in eight of his last 10 starts. He has a good stalkng style and quick acceleration in the lane and should be in the thick of it as they charge for the wire.
Looking for an upset choice, Timeline (15-1 ML odds) comes in for trainer Chad Brown as one that can be expected to be right up on the early pace. He was third most recently in the (G2) Kelso Handicap at one mile at Belmont, and with that race coming after a six-week layoff, he should be right at the top of his game.
Although he is winless in two previous tries at the Grade 1 level this field in this race probably gives Timeline his best chance to get a Grade 1 win so far in his career.
Trainer Brown In With Two Chances
The other Chad Brown entry in the race is the winner of the Kelso in the form of Patternrecognition, who on the strength of that win has been made second choice in the ML at odds of 5-2.
After nine consecutive starts in allowance races, the Kelso was his first stakes race of any kind, and he was impressive going wire-to-wire while under constant presure to hang on for the win.
At the same time, one has to wonder if he's that good, why did he only just get his first stakes start in his tenth lifetime race, and there's a strong possibility he could regress off that effort.
The 2018 Cigar Mile goes Saturday, December 1 from Aqueduct Race Track in New York. It's race #9 of 10 on the day, with an expected post time of 3:45 PM Eastern.
Cigar Mile Picks
1) #2 – Sunny Ridge
2) #7 – Timeline
3) #1 – Mendelssohn
4) #8 – Patternrecognition
Bet Aqueduct Winter Racing
The winter 2018-19 race meet at Aqueduct is just getting underway and there are several big races to bet in the coming months – including 2019 Kentucky Derby qualifying races – with an account at one of these online racebooks.